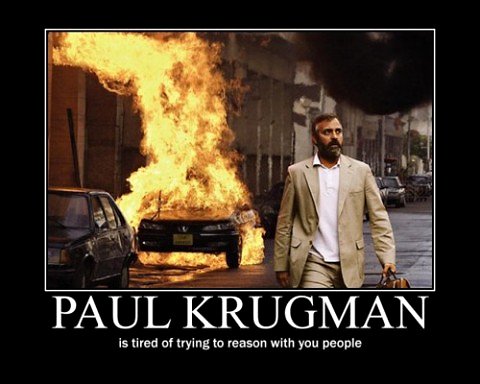 __
His Supreme Shrillness sorts out Romney's "I'm not concerned… " bullshit:
… [J]ust a few days ago, Mr. Romney was denying that the very programs he now says take care of the poor actually provide any significant help. On Jan. 22, he asserted that safety-net programs — yes, he specifically used that term — have "massive overhead," and that because of the cost of a huge bureaucracy "very little of the money that's actually needed by those that really need help, those that can't care for themselves, actually reaches them."
__
This claim, like much of what Mr. Romney says, was completely false: U.S. poverty programs have nothing like as much bureaucracy and overhead as, say, private health insurance companies. As the Center on Budget and Policy Priorities has documented, between 90 percent and 99 percent of the dollars allocated to safety-net programs do, in fact, reach the beneficiaries. But the dishonesty of his initial claim aside, how could a candidate declare that safety-net programs do no good and declare only 10 days later that those programs take such good care of the poor that he feels no concern for their welfare?
__
Also, given this whopper about how safety-net programs actually work, how credible was Mr. Romney's assertion, after expressing his lack of concern about the poor, that if the safety net needs a repair, "I'll fix it"?…
__
Specifically, the candidate has endorsed Representative Paul Ryan's plan for drastic cuts in federal spending — with almost two-thirds of the proposed spending cuts coming at the expense of low-income Americans. To the extent that Mr. Romney has differentiated his position from the Ryan plan, it is in the direction of even harsher cuts for the poor; his Medicaid proposal appears to involve a 40 percent reduction in financing compared with current law.
__
So Mr. Romney's position seems to be that we need not worry about the poor thanks to programs that he insists, falsely, don't actually help the needy, and which he intends, in any case, to destroy.
__
Still, I believe Mr. Romney when he says he isn't concerned about the poor. What I don't believe is his assertion that he's equally unconcerned about the rich, who are "doing fine." After all, if that's what he really feels, why does he propose showering them with money?
Go read the whole thing, get yourself in the right fighting frame of mind for a new day, maybe forward it to some of your low-information FB acquaintances who don't understand why everyone keeps saying mean things about that nice Romney fella.
Also, what Mr. Pierce said:
… We are falling like dim children, like the suckers we always are, to the notion of the deserving and undeserving poor, the have-less-and-lesses are being pitted against the have-littles, and the have-nots. That's what Willard Romney's been about the last couple of days. He wants to find a way to harness the fear people have of becoming poor to his advantage at the expense of the people who actually are. That is the basis of the entire public career of Paul Ryan, the zombie-eyed granny-starver from Wisconsin, and the whole party has signed the guestbook into his little S&M parlor of a budget.
What else is on the agenda for this Friday in February?