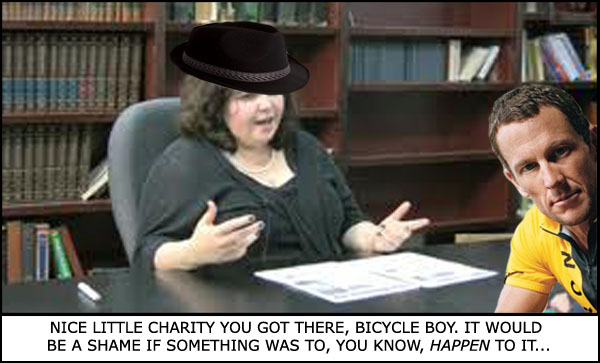 Wingnuts quickly settled on a meme in the wake of the Komen Kinda Kave: The Pink Peeps fell prey to leftist gangsterism! According to the squealing pusscakes on the right, an innocent, nonpartisan charity was mau-maued by hairy-legged, Birkenstock-shod lesbian bullies who demand government funds to forcibly dismember precious snowflake babies, probably for some satanic blood ritual that occurs in an Oregon forest within a circle of Subaru Outbacks.
K-Lo's Kornerites were busily honing this meme shortly after the news broke, blustering about the depravity of dragging filthy politics into the realm of philanthropy. But, as usual, Sister Inviolatta herself was unclear on the concept and dropped this nugget into the Korner Katbox:

K-Lo's colleagues must have caught up with her in the break room and explained that she was fucking up the narrative, because she performed a partial scoop a bit later: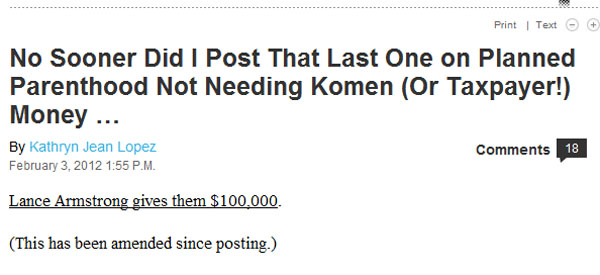 John is right: We know who the real gangsters, bullies, liars and hypocrites are, and there is no reasoning with them. There is only their defeat and our victory.
[X-POSTED at
Rumproast
]