Someone emailed me today and I promised Tunch pics, and I almost forgot. Here you go, from just 5 minutes ago: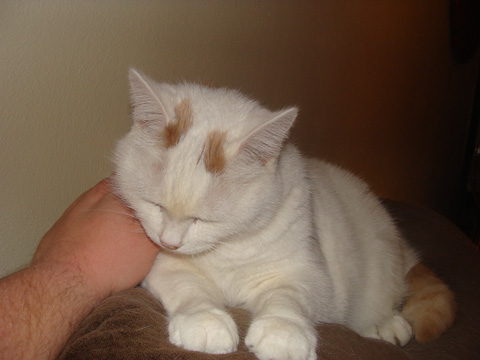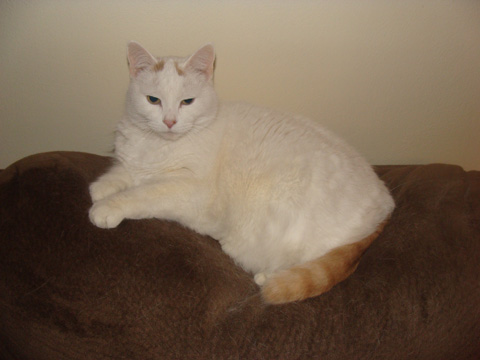 One of the worst hoaxes perpetrated by this website is that Tunch is anything other than the sweetest, most adorable, and lovable kitty ever. I wish I had some way to easily record him chirping in the morning when it is time to get up or the way he purrs at night right next to my head because he loves me.
I'm off to bed. I had a bottle of wine and two glasses of scotch, I'm emotionally drained, and ready for bed. I want to thank you all for the kind words for dad, as they meant a lot to me as I was sitting here just freaking out. Thanks, guys. I really do think of you all as a community, and as weird as it may sound, your emotional support is just as important as anything I get from people in meatspace. So again, thanks.