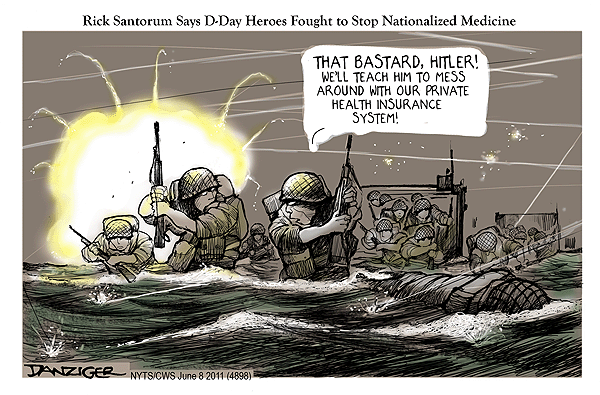 (Jeff Danziger's website)
__
This cartoon is from last year — like any good reactionary, Santorum's been banging the same dishonest themes since he started his campaign. With his help, we can look forward to Walmart explaining that they refuse to pay for insurance to cover "lifestyle-related" problems like heart disease and diabetes, on the highly moral grounds that such coverage only encourages employees to neglect their own best interests. And then Tyson will demand an exemption for repetitive stress injuries and cancer, because Job 5:7 clearly states that "Man was born to trouble, as the sparks fly upward"…
__
What's going on this evening that doesn't require a return to the worst of the Gilded Age?