Just took the latest Pew news quiz.  Scored a perfect 13/13 — which may simply be a statement that I have too much free time. (Hah!–ed.)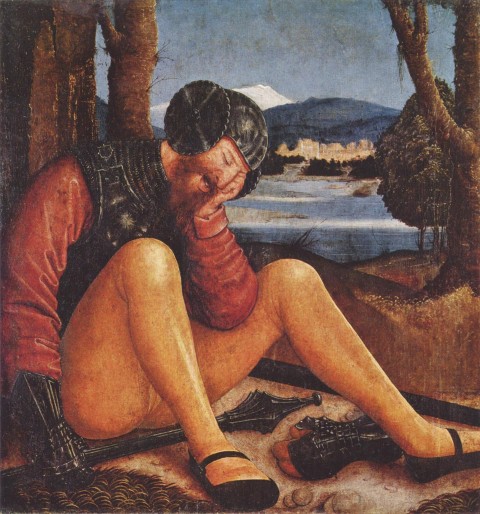 My guess is that the Balloon Juice crowd might be able to bring the  national numbers up to at least marginally respectable levels; have at it.
Oh — and while I could propose that in Virginia, every condom sale be accompanied by what my physician delightfully termed a prostate "massage," let's leave this a wide open thread.
Image: Bernhard Strigel, Sleeping Grave Watcher with Mace and Sword, before 1528