So last night, at about 3:45 am, your host was sound asleep. He was lying there with one piglet in the crate behaving herself, another in bed spooning him, and out of nowhere, a cat from hell jumped on his head, woke him up, knocked his glasses off the night stand, and then went on his merry way. Rather than let this behavior go unchecked, your host took things into his own hand. So, for the past 24 hours, every time he walked by a sleeping Tunch, he fucked with said cat.
By his count, he has woken Tunch up at least 18 times today. Here is the aftermath of the latest assault on this cat's sleep: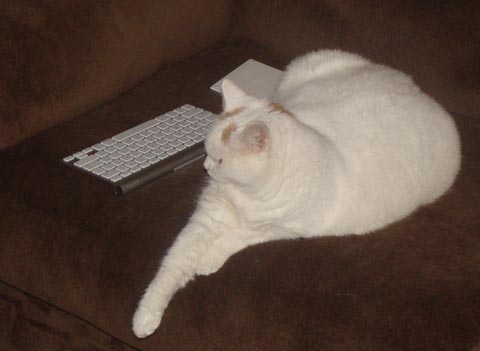 I may bleed from this in the short term, but I am going to win this war, god damnit.