Find the dog: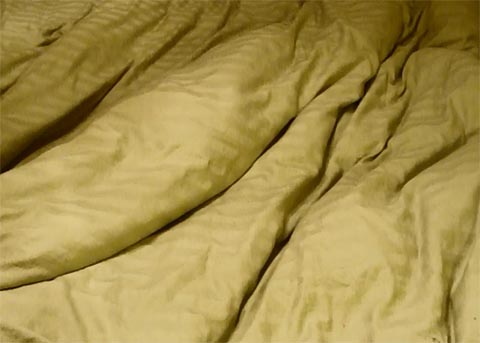 Having trouble? Here you go:
I love this dog more than anything I have ever loved in my entire life, and after almost crushing her 100 times, I know simply refuse to sit on the bed without lifting the comforter.
Don't you just love the "WTF, OVER" look from Lily?