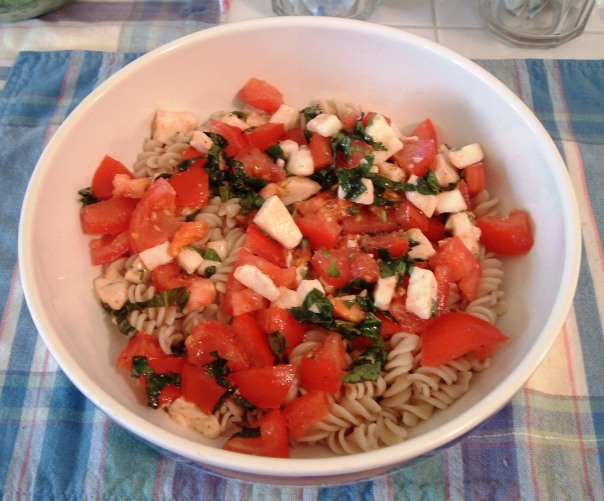 From our Food Goddess, TaMara, at What's 4 Dinner Solutions:
I'm travelling, en route to San Diego, so you're on your own – no keggers and try not to riot. Tonight we're going vegetarian with two recipes. I'm often asked for vegetarian recipes, so I'm always on the lookout for good ones, can't wait to see what you guys come up with. Next week: Fruit Desserts
__
I love black bean burgers, but the frozen ones can leave a lot to be desired. So I've been looking around for a good recipe. I found this one, but cannot tell you where, sorry to say. I've changed up few things, made it a bit spicier and a bit moister. Grill or fry on medium heat to keep the burgers from drying out. Makes 4 good sized burgers, though you may want to double the recipe to serve 6-8 people.
__
Black Bean and Cheddar Burgers
__
15.5-ounce can black beans, rinsed and drained, or dry equivalent
6 ounces sharp cheddar, shredded (about 1-1/2 cup)
1/2 cup dried breadcrumbs soaked in 1 to 2 tbsp milk
1/3 cup finely chopped red bell pepper
1/4 cup chopped fresh cilantro or Italian parsley
1 tbsp chopped, pickled jalapeno
3 green onions, finely chopped
1 large egg, beaten
1 tsp ground cumin
1 tbsp chili powder
2 tsps minced garlic
1/2 tsp salt
1/4 tsp pepper
Serve with: 4 hamburger buns; Tomato and avocado slices for garnish
__
In a mixing bowl, with a potato masher, mash half of beans into coarse puree; add remaining ingredients. Work mixture together by hand until it holds together easily. Shape mixture into four 3/4-inch-thick patties. Oil a large piece of aluminum foil, place on a grill set to medium heat and place burgers on the foil. You can also fry these on medium heat in a covered, well oiled skillet. Cook for about 8 minutes per side or until browned on outside and heated through to center. Serve on buns, topped with tomato and avocado.
__
The pasta caprese has appeared here before. I make it both vegetarian and gluten free, so it's my go-to recipe for company. From one of our Thursday Night Menus (link includes my favorite chocolate cake):

Pasta Caprese

9 oz dry pasta
2 large tomatoes, diced
1/4 cup olive oil
1/4 cup fresh basil, chopped
1 tsp crushed garlic
4 oz cubed mozzarella
salt & pepper to taste
__
Prepare pasta according to package directions. While it's cooking, mix remaining ingredients together. Drain pasta completely (dab with paper towels, if necessary) then add to tomato mixture. Let sit for 10-15 minutes to let flavors blend. Serve warm or you can refrigerate and serve cold. Add a nice loaf of bread for a complete dinner.
__
I use a fairly expensive mozzarella for this dish because it's softer, tastier and absorbs more flavors. Any locally produced mozzarella would work. Also, my local farmers' market has a pasta vendor, who hand-makes many flavors of pasta. This dish works very well with flavored pastas – fire roasted chili, lemon pepper, tomato basil, red bell pepper – the list goes on. You can also change-up the cheese to a Queso Blanco (again, use a fairly expensive or locally produced one), use cilantro instead of basil and use a chili flavored pasta for a whole new dish. The possibilities are endless.