So my sister started fostering dogs, and no one could have predicted that the second dog she fostered she would end up keeping: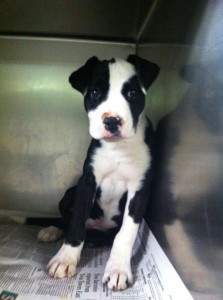 That is Kiwi, who they think is part boxer and who is 100% adorable. She was going to show him to three possible homes, but couldn't tear herself away and got sick every time she thought of giving her up for adoption. For those of you counting that is now 14 pets in the collective Cole households.
Not to be outdone, my friend Tammy, who you all know best as Samantha's owner, has adopted another Morkie: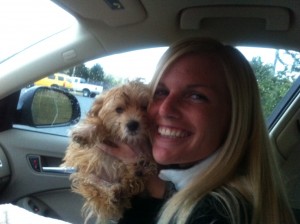 That is a very happy Tammy with her newest addition.
*** Update ***
Tams sends along another picture. Apparently the piglets already love each other:
Is there anything nicer than people who love their pets and the pets who love them back?