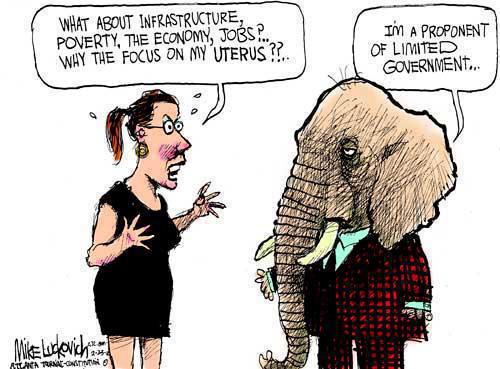 Look, ya'll voted for this, so I hope you get it good and hard:
Ohio Gov. John Kasich said thanks but no thanks to immediate federal disaster relief Saturday, even as governors in Indiana and Kentucky welcomed the help.

Kasich did not rule out asking for assistance later, but his decision means tornado-ravaged towns in Ohio will not get federal aid now and are not eligible at this time for potentially millions of dollars in payments and loans.

The governor said Ohio can respond to the crisis without federal help and he would not ask federal authorities to declare the region a disaster area.

"I believe that we can handle this," Kasich said while visiting a shelter for storm victims at New Richmond High School. "We'll have down here all the assets of the state."

Clermont County Commissioner Bob Proud said he is confident the state can handle cleanup in hard-hit areas, such as Moscow. But he said federal help might be needed in the near future, especially with temporary housing for residents.
I'm sorry a lot of good folks in a time of crisis aren't going to get the help they need, and as federal taxpayers, it is help they deserve, but let this be an object lesson for all you voters out there. This is what happens when you elect ideologues. We heard all this belly-aching from Democrats that they just had too much of a sad because Obama hadn't done whatever their pet issue was, whether that be single payer, single handedly closing Gitmo, executing Cheney in front of the MoveOn HQ, or whatever. You don't vote and the other guys do, and you get the crazy leaders you deserve. And that goes for Republican voters, too. You vote for these chowderheads because you want to have a beer with them or the baby jesus told you to for the fetuses or you have some notion of limited government, this is what you deserve, too. Limited government to Republicans means saying screw my citizens when they get wiped off the map by a tornado, we don't need no federal help, while at the same time trying to make sure the government isn't limited from telling you who you can love, what your health insurance provider can offer you, and the like.
So, you know, sorry, Ohio. Sucks to be you. Get your shit together for 2012, or just expect more of the same but this time on a national level.