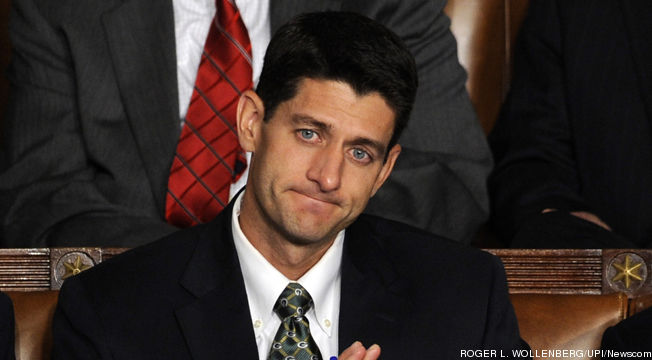 __
Sahil Kapur, at TPM, on the House GOP's "new budget predicament":
For most observers, the biggest question about the House Republicans' forthcoming budget is how they'll handle the issue of Medicare. Will they readopt the same phase-out and privatize policy that got them into political trouble last year? Or will they, at least to some extent, scale back their vision?
__
But the bigger question has nothing to do with Medicare. The bigger question is whether House Republicans can pass a budget at all.
__
The dilemma, first noted by Daniel Newhauser of Roll Call, is a straightforward outgrowth of the self-governance problem the GOP's dealt with since it reclaimed the majority last year. A sizable faction of the party wants to make a big statement with the budget, and, perhaps, use it as a tool to cut further into domestic federal programs. But others in the party — including some in the leadership — want to avoid an election year clash that threatens a government shutdown. They want to hew to the spending levels they agreed upon with Democrats last year when they resolved the debt limit standoff…
Your modern Republican legislators in action: Do we stand by the promises we've made, and maybe even do the job we've campaigned so hard to get paid for? Or do we further beclown ourselves with "big statements" funneled straight from the corporations-are-people plutocrats who own our shriveled souls?
Look at the expression on Paul Ryan there — the sorrowful, abashed incomprehension of a dog getting yelled at for raiding the trashcan, again. But that happened in the dead past — minutes and minutes ago! pleads the Zombie-Eyed Granny Starver* (h/t Charlie Pierce). And besides, rooting in stink for leftover garbage is in my nature!
Paul Ryan and his fellows are never going to stop trying. We can't afford to stop fighting them.