I know that absolutely none of you will believe this, and I'm essentially asking you to believe I saw the "whitey" tape, but Tunch caught a bird. I went outside on the back deck, and looked down and saw and heard this wing flapping, and Tunch had a bird pinned. I yelled "TUNCH" and he moved and the bird flew off, presumably licked heavily but ok (it flew, after all), so I have no photographic evidence.
But it happened, I swear. I don't know if he hunted the bird or just fell on it, if the bird had been drinking after a bad breakup and was just easy prey, but for a fleeting moment fat boy was a hunter. I know that I would have better luck convincing you all that I am a billionaire with a ten-inch penis and killer abs, but so help me, Tunch caught a bird.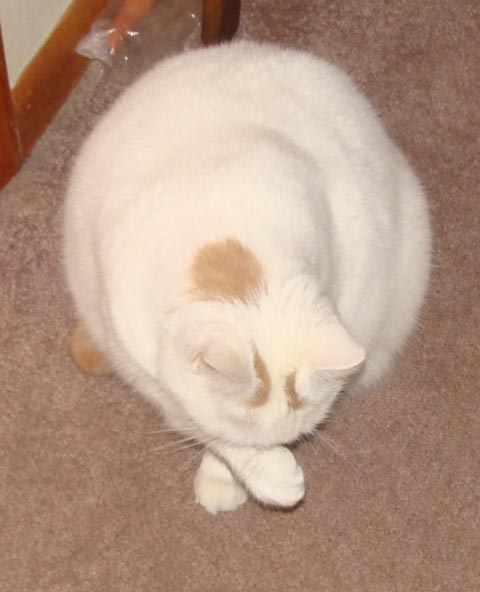 Maybe Tunch pulled a Newt Gingrich, and just talked until the bird wanted to die.