Some of you may recall that in January I posted most of a letter I received from a friend of mine serving in Afghanistan.  At the time, I asked the community for their good wishes as he worked through the last months of his deployment — and most did (though not all, as one must expect in this wild and wonderful world we call the intertubes) for which his and my thanks.
Now I'm very happy to report that he has rotated out of the field and is in the midst of the process of heading home.
I'm even more pleased — or I should say he is — that he didn't lose a man under his care.  And I have to applaud his timing.  He's not a man given to exuberance of expression…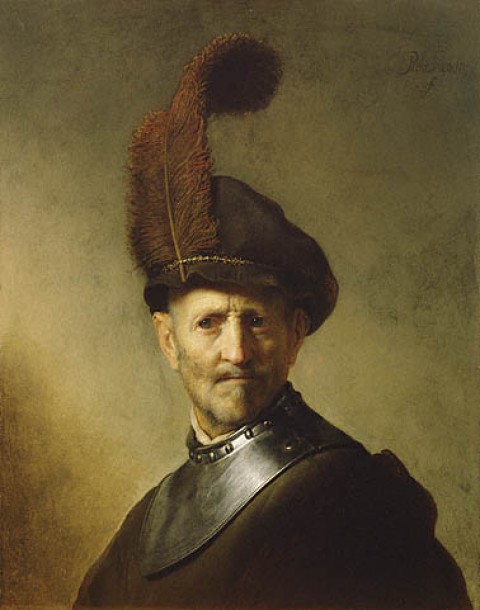 …so you should understand that when he says this:
"It is getting crazy over here."
It means that America's turn in the graveyard of empire is not going well at all.
But leaving that larger issue aside for just one brief moment, I thought you all (or most) would like to know how this page of my friend's story turned.
Image:  Rembrandt van Rijn, An Old Soldier, (a different version of this subject than the previous one in this sequence, BTW), 1630-31.