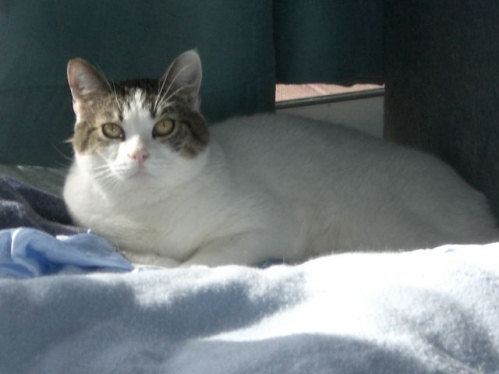 From commentor Laura in MD:
I am a longtime lurker (since John's conversion) here at BJ and I am trying to help a friend rehome Snoopy the cat. My friend took Snoopy in when her neighbors moved and left him behind. Snoopy is a 12 year old neutered male. He's very affectionate and playful and in good health. He's also a big guy – 22lbs. Unfortunately, Snoopy doesn't get along along with one of her cats – he does however get along with the eight others!
__
We live in the Maryland suburbs of D.C. If anybody is interested or has some suggestions regarding rescues please let me know.
If you want to get in touch with Laura, email me at AnneLaurie @ verizon . net (or click on my name near the top of the right-hand column).