The backdoor is still open, because the temperature here is still so warm, and despite some lightning/thunder storms, I kept it open so the piglets and fat boy could go as they please. Lily, on the other hand, has decided I have spent entirely too much time chatting with friends, and need to come to bed or the lazyboy when I can give her the petting she needs: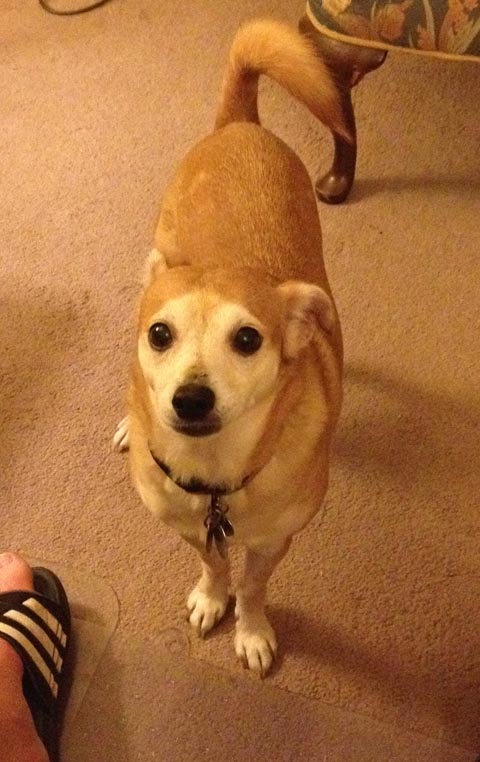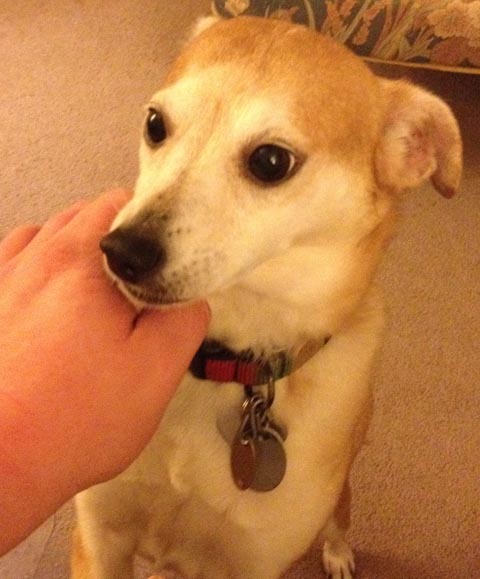 Clearly, I have spent enough time on the computer and need to head to the living room and give sweets some quality lap time. I really can not accurately describe how much I love this dog. All she has to do is look at me and I just melt and do whatever she wants. I know you all talk about "the one dog," but it is clear this is the one dog for me. God, I love me some Lily.
*** Update ***
It was meant to be. I went for a dog a couple years back, and came home with Lily.