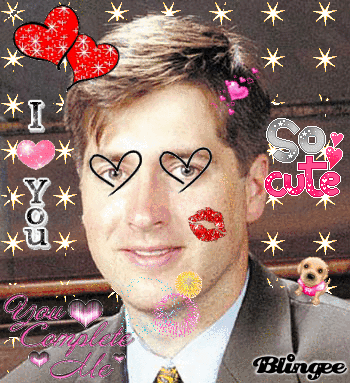 Rich "starbursts" Lowry opens up a can of silly in the National Review with a piece titled "The Murders That Don't Count: In America, the lives of young black people are cheap, unless they happen to fit the right agenda." Already groaning? Don't stop now. It gets worse:
Delric Miller IV died in a hail of bullets a month ago. When someone fired 37 AK-47 rounds into his Detroit home at 4:30 a.m., he was mortally wounded while dozing on the couch. He was nine months old. No one made the multicolored teething ring he got for Christmas or his toy hammer into a national symbol of random violence.

Last year, Charinez Jefferson, 17, was shot and killed on a Chicago street. "She begged the shooter not to shoot her because she was pregnant," a pastor explained. The alleged assailant, Timothy Jones, 18, shot her in the head, chest and back after seeing her walking with a rival gang member. New York Times columnist Charles Blow did not write a column about Jefferson's killing as a symbol of the perils of being a young black woman in America.

Last June, a stray bullet from a confrontation on a Brighton Beach, N.Y., boardwalk killed 16-year-old Tysha Jones as she sat on a bench. A 19-year-old man, out for revenge after an earlier scuffle on the boardwalk, was charged in the shooting. Tysha's heartbroken mother was not featured on all the national TV shows.

In January, 12-year-old Kade'jah Davis was shot and killed when, allegedly, 19-year-old Joshua Brown showed up at her Detroit house to demand the return of a cellphone from Davis' mother. When Brown didn't get the phone, he fired shots through the front door. No one held high-profile street protests to denounce gunplay over such trifles.
You have to work to be this obtuse. In each and every case listed above, the police and authorities have arrested and charged the murderer, or are working nonstop to discover who the murderers are and track them down and prosecute them.
That's one reason why the Trayvon Martin case is different. We know precisely who killed him, yet he walks free and clear. That is why the outrage is so loud. Trayvon Martin was killed for the crime of walking while black, the cops did nothing to investigate his death and appear to be actively impeding any investigation, they basically gave his killer a pat on the back before sending him on his way, and then they slapped a John Doe tag on his corpse and threw him into the morgue's lost and found pile.
Yes, each and everyone of the murders that halfwit Lowry mentioned is awful. Yes, black on black crime is awful. But in each case above, the victim's family are receiving some semblance of justice.
And that is all anyone wants for Trayvon Martin. Justice.
Lowry just can't be that stupid.