Remember that backyard chicken project I mentioned awhile back? Yeah, well, look who's on my writing desk: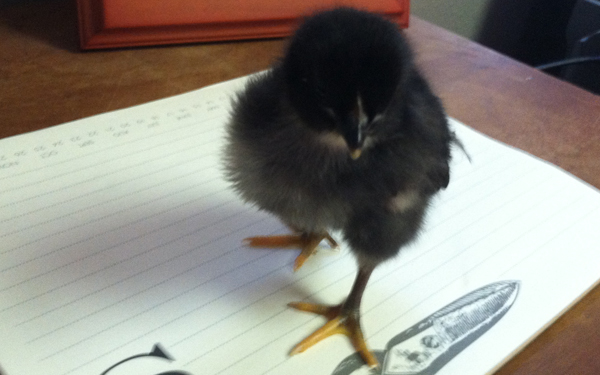 She's an Australorp chick. We have three of them and four Rhode Island Reds. They are living in my home office until they get big enough to reside outdoors in the magnificent coop my husband constructed for them, which I call the Taj MaHen.
The chicks are in a huge plastic tub with a heat lamp right next to my desk. Despite the 95-degree heat and constant rustling and chirping, I've got to say they are the most delightful co-workers I've ever had.
[X-posted at
Rumproast
]