Just got back from a charity basketball game pitting various members of Bethany College sports teams, fraternities and sororities, and faculty up against the Pittsburgh Steelers charity basketball team. Lots of WVU boys showed up to represent the Steelers- Corey Ivy, Ryan Mundy, and the newly acquired Wes Lyons (and I am thrilled about that), as well as Ramon Foster, John Clay, and the one I couldn't believe, LOUIS LIPPS! The tip-off was funny, pitting 6'8″ Wes Lyons against a 5′ NOTHING Bethany sorority girl: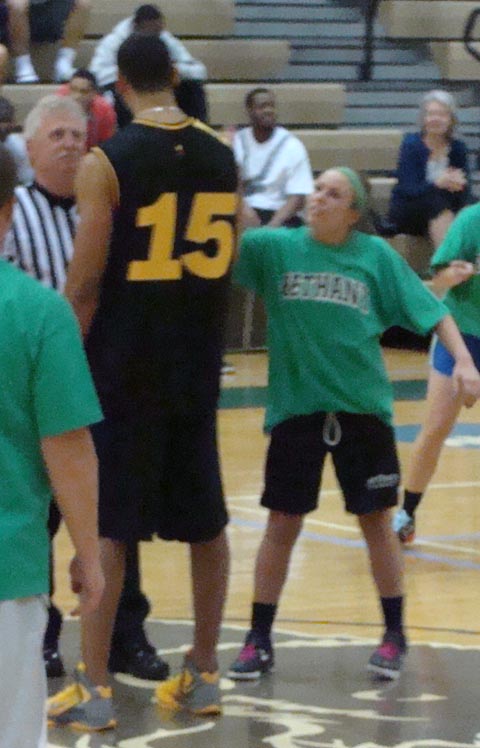 Here's a pic of the rest of the Steelers: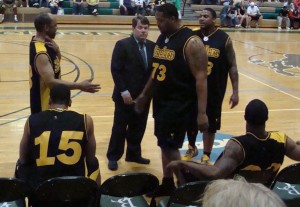 The Steelers weren't even trying, just passing the ball over everyone's heads and shooting three's, and generally not taking it seriously at all, but every now and then one of them would forget this was a charity event and you would get a glimpse of how very fast and athletic they are as they would race down the court, then sort of remember this wasn't serious, and just hold up and shoot a three.
And Ramon Foster is really funny, hamming it up with the crowd and just generally being amusing.