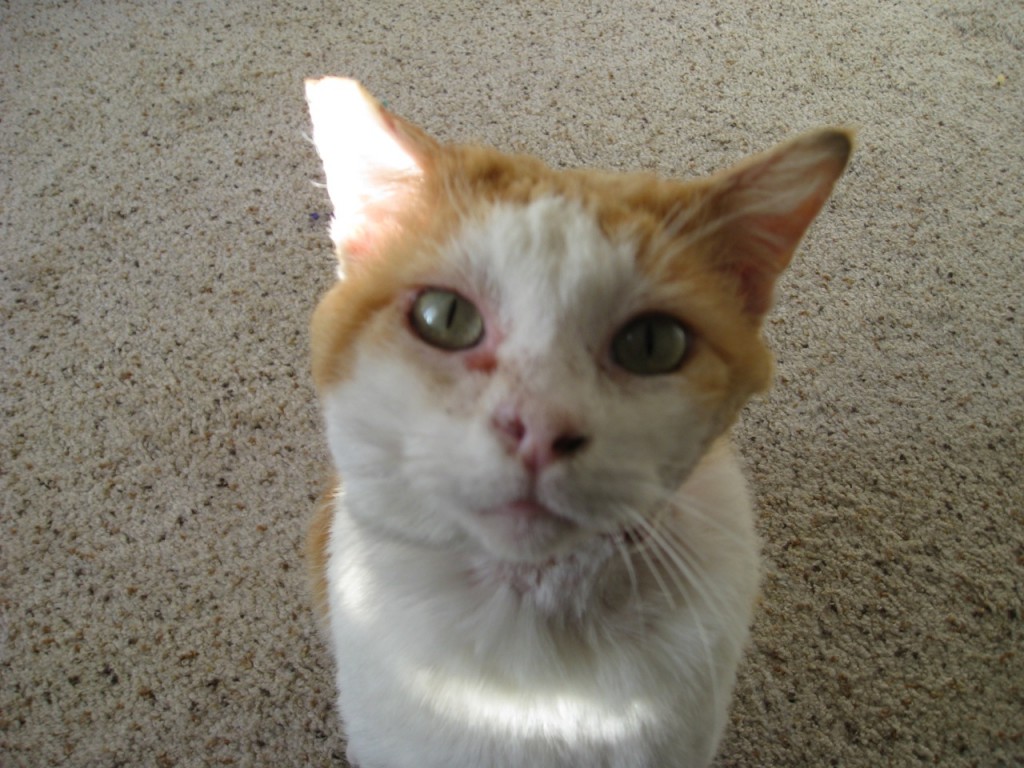 From commentor Madeleine:
I'm writing in about my foster kitty Miles, now being fostered through San Diego's Cat Adoption Service. As the website will tell you, Miles was caught up in a trap-neuter-release program that had targeted a feral cat colony. His face was cut up enough that they kept him longer to give him a chance to heal, and at that point they discovered he was friendly. A couple of days later, I took him home. And he was certainly quick enough to acknowledge that he was inside again and show his gratitude by being friendly and affectionate, even demanding!
__
So now that Miles has had time to recover from his intestinal parasite (and we no longer have to go through the ordeal of pilling him twice a day), it's about time for him to find a forever home. I haven't personally observed him interacting with other cats, but he was running with a bunch of them for a while so I think he'd probably do well with another friendly cat. Miles will accept attention from anyone, so he'd prefer a multi-person household. He is a talker and is completely unhesitant about letting you know when he wants something, especially if that something is food.
__
The group won't adopt to anyone outside of San Diego County, so locals only. He's a really sweet boy who's lucky to have landed in a situation where he can go to a good home, and I sincerely hope to help him to it!
If you're interested in Miles, or know someone who might be, you can contact me at AnneLaurie @ verizon.net (click on my name in the column to the right) and I'll pass your info on to Madeline.