James O'Keefe must be pretty unhappy with Mr. Derbyshire-late-of-the-National-Review, not to mention Mark-"No-More-White-Guilt"-Judge-still-of-the-Daily-Caller, because they've totalled cornered this week's media market for Stupid White Dude news. Thereby leaving no space for an enterprising young hustler eager to prove that a "pointless form of voter fraud is possible" (maybe). As NYMag's Dan Amira points out:
In a new video, a member of James O'Keefe's "Project Veritas" manages to enter a D.C. polling station and receive a ballot for none other than Attorney General Eric Holder, simply by providing Holder's address.
__
Assuming the video isn't deceptively edited — and it doesn't appear to be, but that will always be a concern with O'Keefe — it does do a good job of demonstrating how easy it is to carry out voter fraud without voter I.D. laws.
__
The question is whether anyone should really care. Yes, if you wanted to, you could risk five years in prison and a $10,000 fine to vote for someone else, but we're not sure why you would, since a single vote, or even a few votes, will never make a difference…
But then, O'Keefe is only a semi-professional rightwing hustler, unlike This Guy, as profiled by the LATimes (via Paul Constant):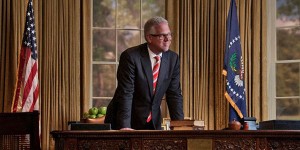 … Why does Beck have an Oval Office set? To give presidential speeches, of course.
__
The set, which Beck has nicknamed "The Oval," will make its debut on his daily program Monday as part of a regular segment of the show in which he'll be delivering speeches on what he thinks the president should be saying to the American people. According to GlennBeck.com, we should expect the speeches to be "Reagan-esque in tone." Of course, Beck's presidential speeches will probably be a good deal more emotional than any actual televised presidential speech…
***********
Apart from White Dudes Behaving Badly, what's on this morning's agenda?