So along with getting a pedicure today, I purchased a bunch of window boxes at Lowes. I'm running 2×4's to the 4×4 beams holding up my fence, and I am putting up window boxes on the interior of the fence to hold herbs, flowers, lettuce when in season, as well as a few other things.
At the same time, I am planning the raised garden, and am just appalled at the price of cedar. I could make a raised garden out of crack and it would be cheaper.
Also in the preliminary stages of deck planning, but just can not figure out what I want to do. As a side note, does anyone have any experience with Teak furniture like this? I love the simplicity and look, but what are we looking at in terms of longevity? How often does it need to be oiled? Obviously, it will go in the basement in the winter.
I happen to think it is very comfortable, too, but I really just love the look. It's expensive, though.
*** Update ***
I'll never understand why taking care of your feet is somehow effeminate, but for the assorted jackasses making remarks about males getting pedicures, I'll just post this from James Harrison's FB feed, which I saw a couple hours after I got my very own pedicure: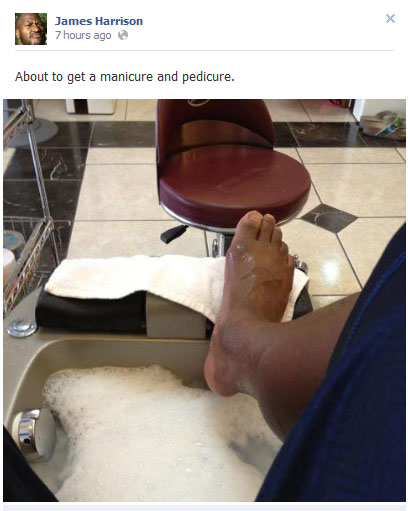 All you guys who think this is somehow wimpy or uncool are just tools. There's a reason so many women flock to get manicures and pedicures- it feels good. Really good. I'll take a good pedicure over a massage any day of the week.