I've not posted for a while. I read the Corner or David Brooks' column or Nooners' latest drivel about how things were much better back when Ronald Reagan was getting shot and, while I want to make fun of it, I really just find it all too depressing for words.
Thank heavens for Texts from Dog, which restores my faith in humanity each and every day.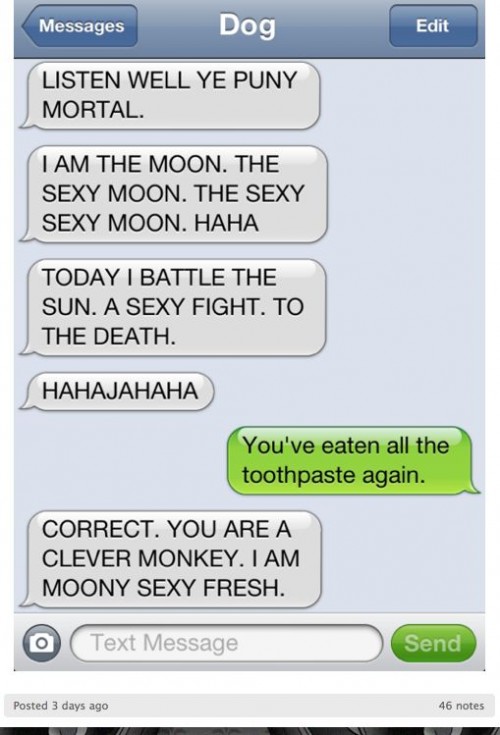 Thanks to Larkspur for sending me there in the first place.