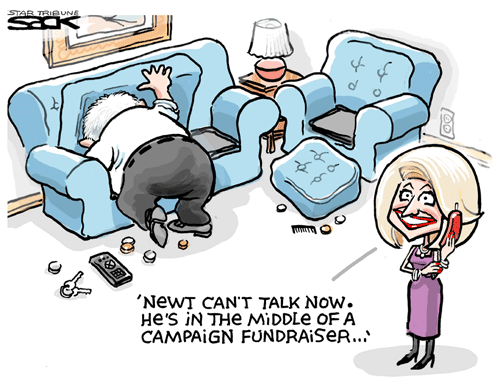 (Steve Sack via GoComics.com)
__
Paul Constant reminds us that Repubican primaries are still, technically, happening:
This is as good a place as any to officially announce that we will not be live-Slogging the primaries tonight. Even if Gingrich were to win Delaware—which I doubt, but I suppose it could happen—nothing would change. If there's any news at all about the primary, I'll be sure to post it here on Slog, but Romney winning all the states in tonight's Republican primary is the opposite of news.
Apart from the warm glow of schadenfreude, what's on the agenda for the evening?