If I wrote for The New York Times it would piss me off beyond measure that I had to share type with David Brooks. I know from direct, personal conversation that actual Timesmen (or at least one of them) don't feel that way — there's a pervasive issue there with the self-conceit of a newsroom papacy with concommitant infallibility.  But still, it must gall on some deep level to know that all the hard work of doing actual journalism could get lumped in with the sloth and intellectual dishonesty of the newspaper business's best two minute man.
Case in point: today's Brooks keening that is almost a type specimen of hackery.  It's a perfect more-in-sorrow-than-in-anger column about the terrible nastiness of politics today (it wasn't like that when honorable men walked the land!) that somehow manages to land on precisely the talking point the Romney campaign hopes will offer some cover for their candidate's foreign policy and security weakness.
Let's go to the videotape! (h/t Warner Wolf).  Brooks starts out by trotting out what appear to be casual, but are in fact carefully crafted assertions:
Maybe a campaign is like a courtship…Maybe a campaign is like a big version of "American Idol."….Maybe, on the other hand, hiring a president is like hiring a plumber….You could make a case that most campaigns are a little of all three, though the proportions vary from year to year.
Study those phrases well, grasshoppers, for here you see one of Brooks' standard tropes, and a measure of the skill he wields to much greater effect than lesser hacks like McArdle or his mini-me, Douthat.  What he's written is mostly piffle, of course — but he has, as he usually does, inserted the crucial weasel words: "maybe…maybe…you could…are a little of…" Push him on any part of his claim here, and he can just pillsbury doughboy back into the "maybe nots" or the "perhaps you could make a different case…" and wobble on.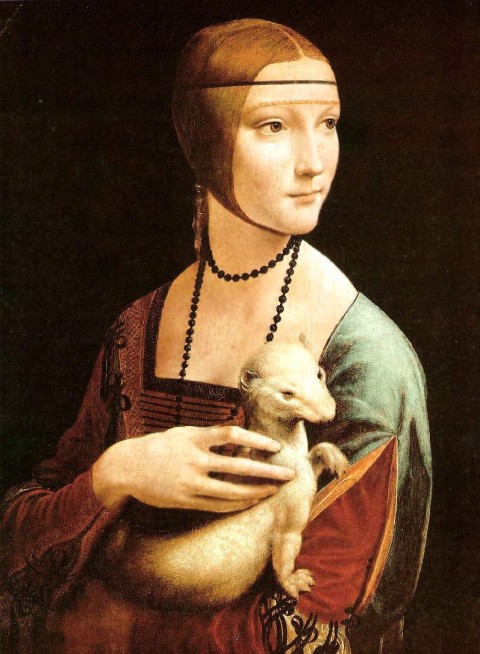 More important for his rhetorical aims, Brooks cleverly poses what appears to be an open ended list, which he then slams shut by declaring that "most [weasel again, that rodent-lover] campaigns are a little of all three." What was a chain of musing suddenly becomes the ground of all that follows. He's transformed assumptions into facts — his single most common stupid pundit trick — and we're off to the races.
Up next, the pearl clutching:
So far, though, the 2012 presidential campaign is fitting into none of these categories. It's being organized according to a different metaphor.
As an aside: Dear David:  Out here where most of us live, campaigns are organized in the material world, and this one now confronts corporations, metamorphosized into  people, along with crazed billionaires, dumping unlimited boluses of cash into the race.  The framing of political dispute in that context is not built on a metaphor; it is a direct response to an actual present, in-the-world circumstance. Just saying, you pretentious sack of wind.
But I digress…
This year, both organizations seem to visualize the campaign as a boxing match or a gang fight. Whichever side can hit the other side harder will somehow get awarded the champion's belt.

So far this year, both President Obama and Mitt Romney seem more passionate about denying the other side victory than about any plank in their own agendas.
Another sidetrack:  Dear David:  I know that this will cause you pain, but I have to break it to you that campaign politics at this (or really any) level is actually about winning.  Denying your opponent victory is not an aesthetic choice.  It's the goal.  Sorry, old tool.
But I digress…
Both campaigns have developed contempt for their opponent, justifying their belief that everything, then, is permitted.
Oh my! Mabel get my nitroglycerin! I do declare that I feel palpitations!
Both sides do it.  Of course!  How could I have been so blind?
In both campaigns, you can see the war-room mentality developing early. Attention spans shrink to a point. Gone is much awareness of the world outside the campaign. All focus is on the news blip of the moment — answering volley for volley.  If they bring a knife, you bring a gun. If they throw a bomb, you throw two.
Really?  First, again, it's not exactly news to anyone who actual does politics that you don't bring a knife to a gunfight.  But anyone watching the actual Obama campaign claiming that they aren't playing a long game as well as a short one isn't paying attention.  In Brooks' case, this means he's willfully not doing so; he's actively not-knowing anything that would confound his ability to depict his fantasy world. That's what, in real journalism, we call failure. As for awareness of the world outside the campaign…let's try to finish this screed before 0-dark-hundred and simply say that I haven't noticed Obama ceasing to do his presidenting whilst kneecapping his eminently target-rich opponent.  Last I heard, walking while chewing gum is a requirement of the job.
Both sides are extraordinarily willing to flout respectability to show that they are tough enough to bare the knuckles.
Oh, Thank You Lord.
He actually just says it.  "Both sides…" do it.  It's the one sure sign that points to the howler to come. For we know that in just about any dyadic relationship, both sides don't do it in the same way, whatever it may be.  Given that it's Brooks, we know that what's about to come is a beauty of false equivalence.  Let's see…
In November, the Romney campaign ran a blatantly dishonest ad in which President Obama purportedly admits that if the election is fought on the economy, he will lose. The quote was a distortion, but the effectiveness of the ad was in showing Republican professionals and primary voters that Romney was going to play by gangland rules, that he was tough enough and dishonest enough to do so, too.
Note two things:  Romney is. by Brooks own statement, a blatant liar.
See also that Brooks is a rather more subtle corrupter of the truth:  he claims that the point of the ad was to persuade Republicans that Romney is enough of a thug to be president.  I'll grant him that, but this was hardly the only point of the Romney spot; rather, this ad is one of a series, still ongoing, trying to paint Obama as a failure as a steward of the economy.  To suggest that this was mere inside GOP baseball and hence, by dogwhistle implication, not quite a real lie, is itself a material distortion.
But remember:  Both Sides Do It!  So what was the Obama sin, equivalent to Romney's out-and-out lie?
Last week, the Obama campaign ran a cheap-shot ad on the death of Osama bin Laden. Part of the ad was Bill Clinton effectively talking about the decision to kill the terrorist. But, in the middle, the Obama people threw in a low-minded attack on Romney.
That would have been this ad:
<div align="center"><iframe width="560″ height="315″ src="http://www.youtube.com/embed/BD75KOoNR9k" frameborder="0″ allowfullscreen></iframe></div>
This,  Mr. Brooks, is what Harry Truman meant when he said that he didn't give the Republicans hell, he  just told the truth and they think it's hell.
It is a fact that Obama made the final decision and gave the order to attack bin Laden.  It is true, as President Clinton says in the piece, that we hire our presidents to make exactly this kind of hard choice. It is true that Romney publicly suggested that this was not a high priority goal of his, and that it was not something he would necessarily do.  The record isn't obscure or controversial here.
And it is just as true that this is a campaign.  We're in the midst of making a choice presented to American voters as to which of two men we wish to take on such difficult tasks.  Directly comparing one record to another is not just an ordinary feature of any campaign; it's essential. There' nothing "low-minded" about pointing out that Obama did one thing, while Romney had indicated he would not.
Plus, of course, there's that deeper problem:
Brooks himself admits Romney is a liar. Brooks himself acknowledges, in effect, that the Obama piece is accurate.  He just doesn't like it.  So he lies himself, and says the two acts — lying, and presenting a  factually supported argument that caused Brooks pain — are the same.
It's just a coincidence, of course, that this false equivalence falls directly into line with what has become the chorus-line GOP response to the embarrassing truth that Obama pursued and caught  bin Laden where Bush did not and Romney — taking W. Mitt at his word* — would not have done.
I admit that there isn't much else available to the political hacks trying to prop up the kind of mendacious and unqualified candidate presented to them in the person of the failed one-term governor of Massachusetts.  But Brooks' problem, and that of everyone who gets a byline at his shop, is that if you lie down too often with the hogs, it becomes harder and harder to tell the difference in between one mammal and the next in the wallow.
PS:  I realize I never actually got to the Nixon howler up top of the column.  Basically, Brooks claims that Nixon ran as a plumber (and yes, he made that joke) … the guy who would come in and fix stuff.  I guess Brooks has forgotten about the Southern Strategy and the "secret plan to end the war."  Ah well.
*A high risk proposition, I'll concede.
Update: You make one lousy rodent mistake and you end up ratting out the whole thread.
Image:  Leonardo da Vinci, Lady With an Ermine, c. 1490