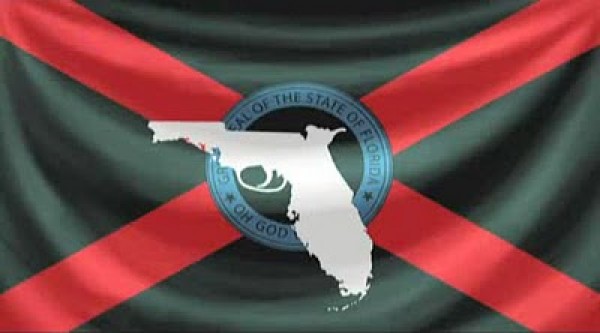 I'm not a huge fan of Tampa Mayor Bob Buckhorn (he's no Pam Iorio). But to his credit, he was able to imagine tens of thousands of pissed-off citizens, drunken yahoos, strip-club happy-hour ejectees, belligerent teabaggers, endlessly circling Hoveround grannies and assorted other malcontents milling around the RNC — with guns! — and recognize that it might be a problem.
So he asked state seal-embossed ambulatory dildo and future one-term Governor Rick Scott for an exception to the area's concealed carry laws, which basically require everyone over the age of five to pack a 9mm, and received an NRA-drafted missive by return post:
The short answer to your request is found in the 2nd Amendment to the US Constitution…You note that the City's temporary ordinance regulates "sticks, poles and water guns," but that firearms are a "noticeable item missing from the City's temporary ordinance." Firearms are noticeably included, however, in the 2nd Amendment.
Sweet bandoliered Jeebus, what a condescending prick. Well, at least Buckhorn covered his ass. If there's a shoot-out at the No Gay Corral this August, no one can pin it on him.