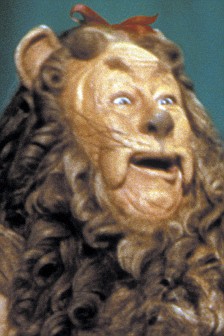 Willard is taking some flak from folks who observed the way he left the rabid neo-con he'd hired as a foreign policy spokesman twisting in the wind when the rabid anti-gay bigots in Willard's party hung a "NO FAGS!" sign on the GOP clubhouse.
One of the several Sears mannequins deployed by the Romney campaign argued that Willard does TOO have the balls to push back against wingnut bigotry:
"Mitt Romney has confronted those voices of intolerance," Fehrnstrom said. "He did it last October on stage at the Values Voters summit and denounced some of the poisonous language that is being used by some of the same people that had criticized Ric Grennel's appointment."
Yeah, when the talibangelicals go after Willard as a heretic for his Mormonism, he can be arsed to fire back. But when they go after someone on his staff for being gay, Willard regretfully accepts the man's resignation. Face it, centrists: Martin Niemöller he ain't.
[X-posted at
Rumproast
]