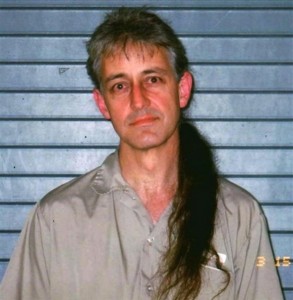 Sigh:
An obscure federal prison inmate gave President Obama an unexpected run for his money in the West Virginia Democratic Primary Tuesday, highlighting the deep dislike for the president in the Appalachian heartland.

With 88% of the precincts reporting Tuesday night, Keith Judd was holding steady at 40% of the vote and had won six counties.

Judd is also known as federal prison inmate Number 11593-051 at the Beaumont Federal Correctional Institution in Beaumont, Texas, where Judd is serving a 210-month sentence for extortion and
making threats at the University of New Mexico in 1999.

According to both state and national Democratic Party rules, Keith Russell Judd is entitled to receive at least one delegate from West Virginia for the Democratic National Convention in Charlotte, N.C. because he received 15% of the vote.

Judd ran particularly strong in West Virginia's coal country, carrying the labor stronghold of Mingo County, among others.
I haven't seen the exit polling, but I will go out on a limb and guess he won the meth using, mountain dancing, moonshine run through the finest radiator in radiator in Randolph county demographic.
Also, too, a giant middle finger to everyone who said race wouldn't matter in the 2008 election in WV and accused me of just preemptively screaming racism.
A flashback:
Nothing has changed. He's still black. Except for when he is half-white.