I know I'm trying your goodwill a bit — and it's long past time I actually wrote something substantive here.  But the term will end (this Friday) and I harbor fantasies of some real blogging soon.  (Which, I suppose, may qualify me for the description Samuel Johnson applied  to the thinking behind a second marriage:  the triumph of hope over experience.)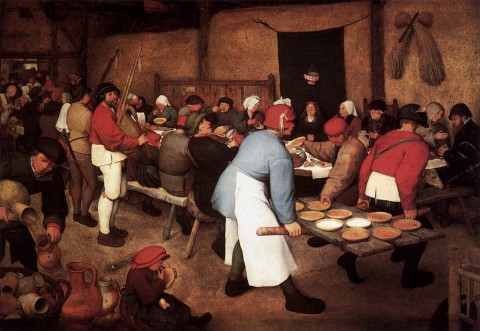 In the meantime, there is a little something that I greatly enjoyed writing and performing, and that some of you might find worth a listen.
That would be my contribution to The Story Collider, one of the leading venues for the new live-story-telling genre. (See, for another example, The Moth, and perhaps the ur-source of this form, This American Life.)  The Story Collider hooks all of its performances around some theme of science; my story closed out an evening touching, one way or another, on the notion of discovery.
In that vein, the tale I told is, in part, an account of my discovery of science writing as the thing I had to do.  It's also about fathers, or my father;, the lengths I travelled to understand what he had written; about murder, and coral reefs, and the Philippines, and Isaac Newton, and an apple or two.
Check it out, if you've a mind, and fifteen minutes to spare.
Then, if you're truly a glutton for punishment, there's this conversation I had on Skeptically Speaking — the excellent Canadian internet radio science strand.  We talked a lot of Newton, crime, and money, and it was a lot of fun, at least for me.
Last, this coming Wednesday (day after tomorrow) I'll be interviewing Penn State's Michael Mann — climate scientist, target of denialists, and author of The Hockey Stick and the Climate Wars on my monthly gig at Virtually Speaking Science.  Internet radio  here;  Second Life wonderfulness here.  5 p.m EDT; 2 p.m. on the coast I once called home, and archived later at Blog Talk Radio and via iTunes — search/subscribe to the Virtually Speaking Science podcast.
We'll be talking about what we know, what we think, and what we still need to grasp about the global climate system; about the uncontrolled experiment we are now doing on that system, and what happens when the ordinary life of science confronts opponents for whom the question is not "what is true?" but "what can be argued?"  Not to mention what the word "trick" means when it's used by clever programmers and quantitative problem solvers.  Should be interesting; stop by if you've a moment/inclination.
Image:  Pieter Breughel the Elder, Peasant Wedding,  c. 1567