Another long day- dad had to go to the hospital at 4 am because he was having excruciating stomache pain, and it turned out he has a kidney stone, a urinary tract infection, and infection of his pancreas. That sucks, but it was a stressful day because they were very worried about his elevated pancreas levels, and everyone of us was convinced it would be pancreatic cancer or something horrible. All things considered, this is good news. They are going to do a catheter and blow up the kidney stone, and he might even be able to come home tonight.
At any rate, drove to the big city to pick up some egg rolls and wonton soup for mom (her favorite) because she had such a stressful day and probably didn't want to cook, and on the way home got to check out my favorite wingnut's Redneck Twitter feed: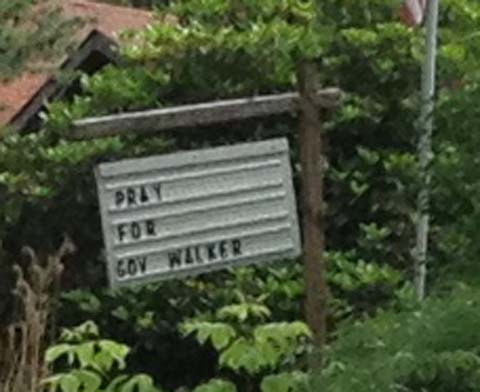 Won't someone please pray for the rich white guy screwing working people. Please, jeebus!