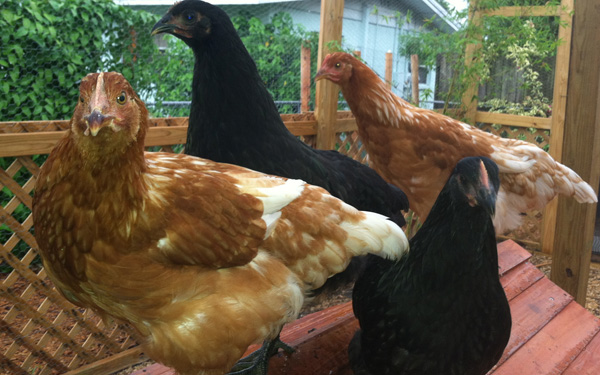 I've spent the past week struggling to kick a 20+ year nicotine addiction, which pretty much renders me unfit for anything but sobbing into my hands or rereading familiar books so that it won't matter that I read the same paragraph three times without comprehending it.
I see intriguing stories that are worthy of comment or outrageous bullshit that cries out for abuse. But I find myself incapable of formulating a response other than "blaarrgh!"
This is SO not fun, except for the bizarre Chantix dreams, one of which involves the chickens pictured above. I dreamed I was riding in the passenger seat of a 1970-something Dodge, and my chickens were driving. Two chickens on the floorboard controlled the gas and brake pedals, and three perched on the wheel steered by shifting their weight to make turns.
In the dream, I was completely unafraid to be the chickens' passenger (even though they were exceeding the speed limit). I was just impressed that they figured out how to drive. Is that weird, or what?
What's the most bizarre dream you've ever had? (Or talk about whatever…)