Say hello to our new kitten, Suavecito: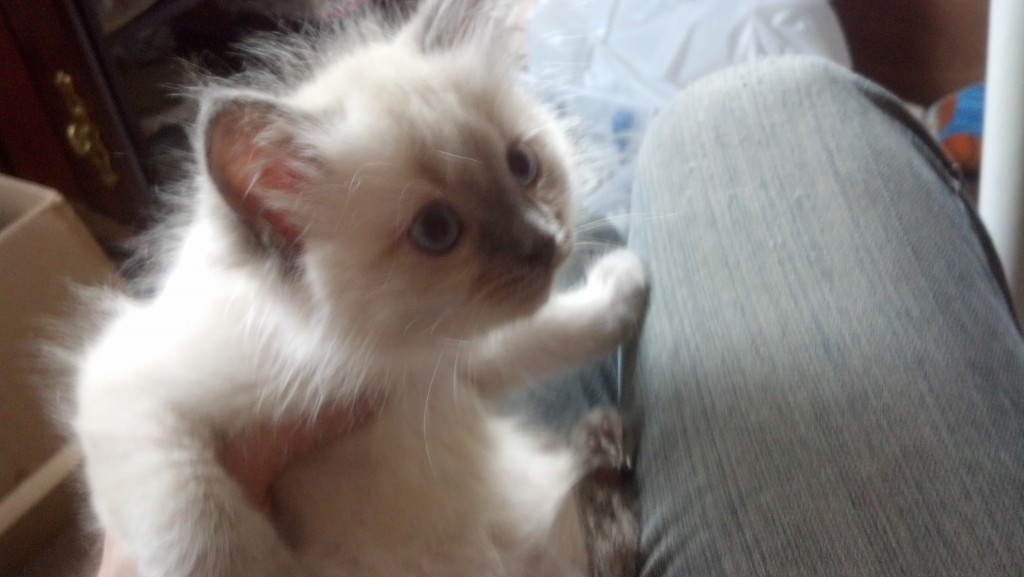 It's striking, and a little scary, how quickly he's become an indispensable part of my family, of my happiness. As of tomorrow, he'll be 9 weeks old.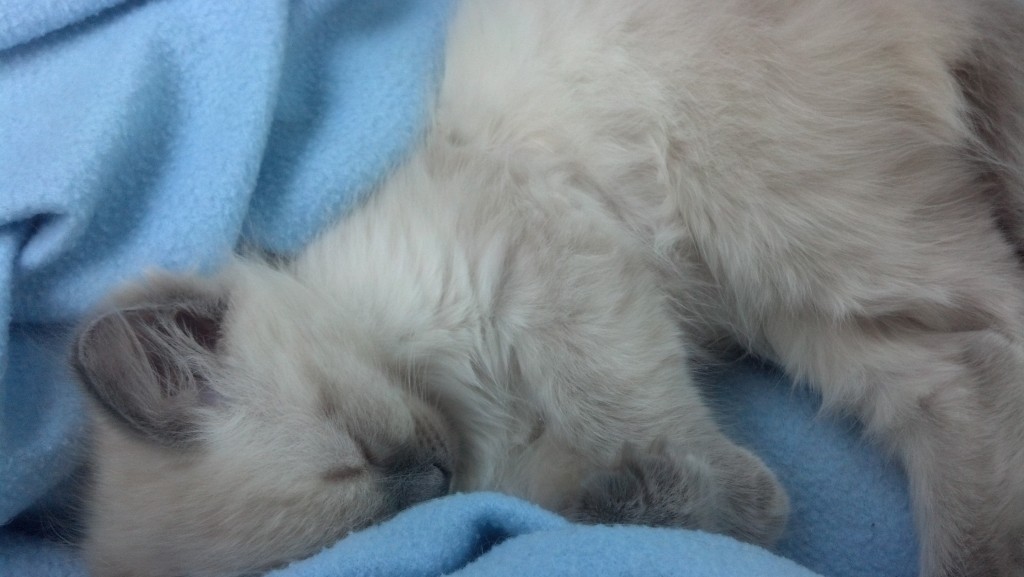 It's no surprise what a little bundle of joy he's been. But I had no idea how entertaining his relationship would be with my old hound, Miles. Suave will go into Crazy Time (which anyone who's ever owned a kitten will know well) and go after Miles's tail, his paws, his ears…. But Miles just accepts it. He'll just heave a big sigh and deal with it until Suavecito wears himself out. Then when he's all tucker out, he just collapses next to Miles, who'll then proceed to give him a nice grooming.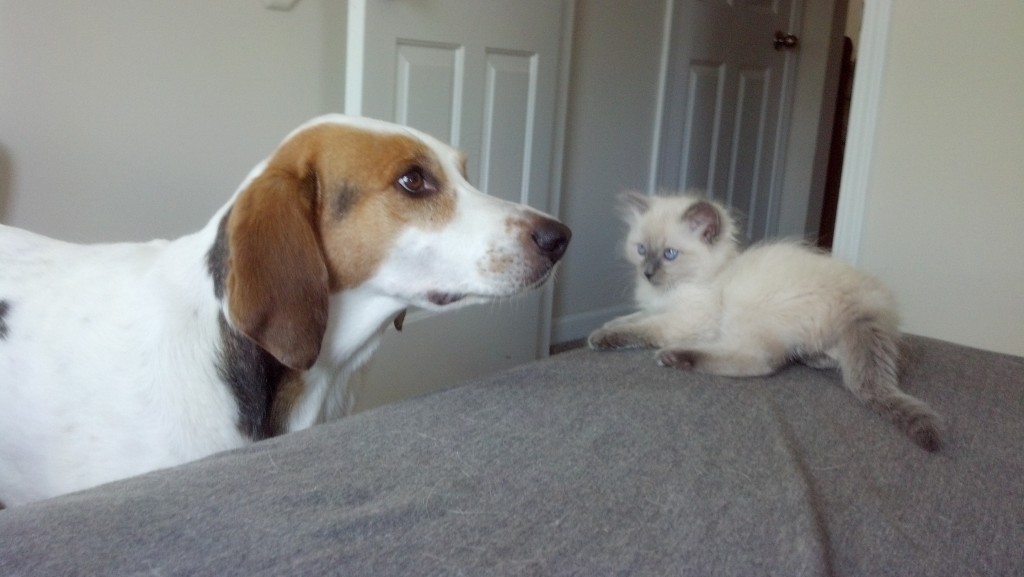 Our older cat, Minta, really isn't cool with Suavecito yet, which we expected. We're following the rules and setting aside space just for her, and letting her adjust to the new kitten in the home in her own time and on her own terms. She'll warm up to him eventually.
On the circle of life tip, I introduced Suavecito to my sister's cat Lucy. Lucy was born in the Bush administration– the H.W. Bush administration. In May she celebrated her 20th birthday. As befits a lady of her age and dignity, she gave Suavecito a few sniffs, licked his head, and moved on.