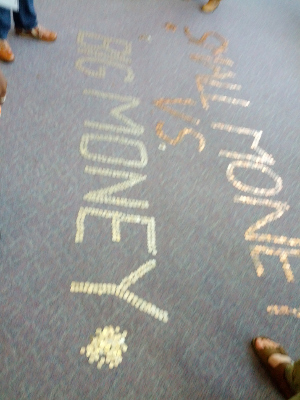 Spoiler alert:  BIG MONEY lost.
Netroots Nation doesn't get started until later this morning, but I wanted to put up a thread for suggestions, comments and questions.  Heteroflexible Pasty White DougJ (or whatever he's calling himself these days) is in charge of the meetups so I'm sure he'll be posting about that later today.  In case you want to play at home, they're live streaming a lot of events.  I couldn't find a concise list anywhere online, so I pasted the list of sessions and links to the streams from an NRN email after the break.
FOLLOW AT HOME GUIDE FOR FRIDAY, 6/8
The following keynotes and panels will be streaming live. All times are eastern time. Full descriptions of each session are available here.
10:30am – 11:45am
12:00 – 1:15pm
3pm – 4:15pm
4:30pm – 5:45pm
Also, panel and keynote pages will be updated with tweets, video and pictures after the sessions.