For some reason, there have been requests in the comments for proof of life pictures for Rosie- like I would do anything to mah puppeh! She's as happy and healthy as can be, and as always, proudly perched on my lap: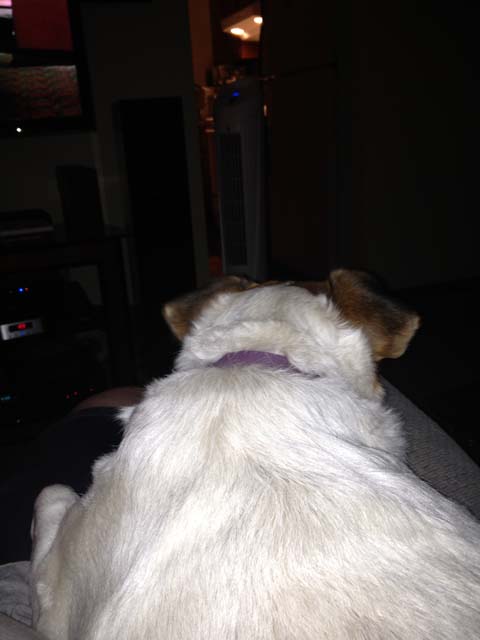 She actually spends more time on my lap than Lily does these days, because Lily is so secure she is in her forever home, and likes to relax on the bed underneath the comforter. On the other hand, Rosie is a JRT, so that means I am unable to even walk to the bathroom without her following me, and, as such, is surgically attached to me at all time.
Also, too, I watched a Burn Notice ad for the new season, and it reminded me how much I love this song:
There are so many things I like about that song, from the guitar riffs, the trumpet, the deadpan white boy rap, and the overall edginess, on top of all of that the descending crescendo (did I make that up?) of the background vocals and synth overlays as they enter the chorus, that I wonder if maybe I should buy and download some Cake albums.