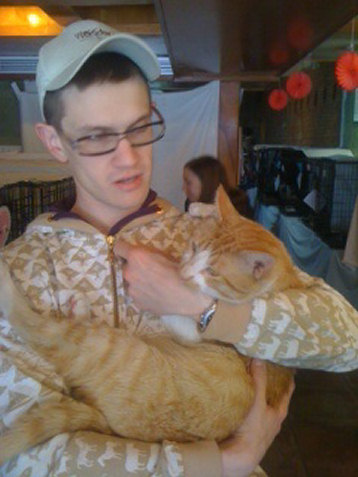 Commentor Johannes passes on another plea for help:
Two weeks ago I found this lovely, under a year old, male wondering the streets of 7th ave and 126th. He was hiding under a parked car. I am shocked he did not get hit by a car.

He is one of the most friendly cats I've ever held — he needs a home, loves other cats, and would probably do fine with a dog too.

Every time his cage is opened he reaches out for your shoulder to hug!

Please help me find him a good home.
Anybody with a lead who doesn't want to put personal information in the comments, you can contact me at AnneLaurie @ verizon.net (click on my name in the 'Contact' list to the right —-> ).