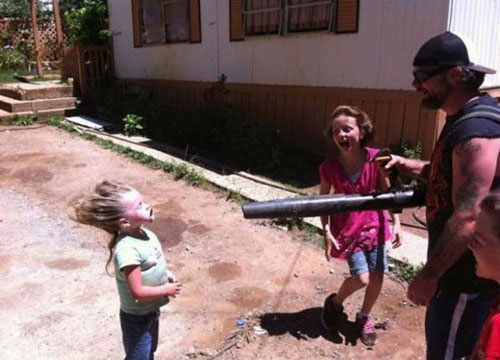 A very happy Father's Day to all you dads out there. Anything special on the agenda? My husband (an excellent dad) requested homemade pizza for supper, so homemade pizza it is.
My homemade pizza is locally famous. Here's why: Before I roll out the dough, I roast a whole head of garlic in the oven (top cut to expose cloves, drizzled with olive oil, wrapped loosely in tinfoil and baked at 350 for an hour). Then, after I roll out the dough, I coat it lightly with olive oil and squish the roasted garlic on it and spread it out. Then I top the pizza and bake as usual. It infuses the entire pie with the sweet, nutty flavor of roasted garlic. Nom-nom-nom!
Other causes for celebration: the Romneys' fancy dancing horse is going to the Olympics, you guys! But here's what struck me about the article: The Romneys declared a loss of $77K on their 2010 income tax returns for expenses related to the horse, Rafalca.
WTF? The horse is obviously alive and well. The Romneys don't even own the horse 100% — ownership is split three ways. So what expenses could they incur as part owners in a year that exceed by far what most American wage earners make in 12 months? Are they allowed to treat this pricey hobby as a business venture? Job creators! Also, Best. Dressage. Ever:
[X-posted at
Rumproast
]