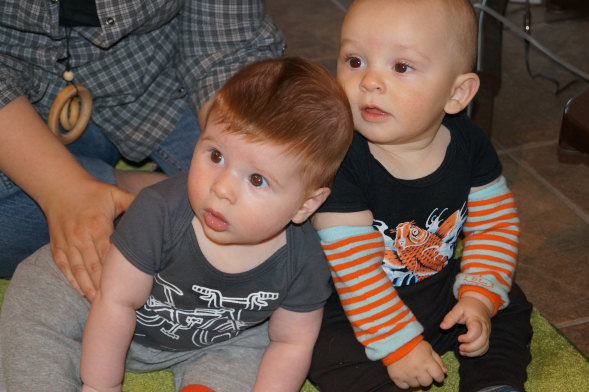 From commentor BGinCHI:
We were in Santa Cruz, CA last month and commenter Loneoak and Mrs. Loneoak had us over for dinner. Their son, Enzo (who was also featured on BJ when he was born), and Xavi had a great time hanging out.

In honor of Father's Day, a pic of them is attached. Xavi on the left, Enzo on the right.

I know: shameless promotion of the kids!
All together now: awwwwwwwww…….!
Circle of life, y'all. Special thanks to commentor MiseryBob for reminding me about this song: