This is over Ohio and barreling towards me: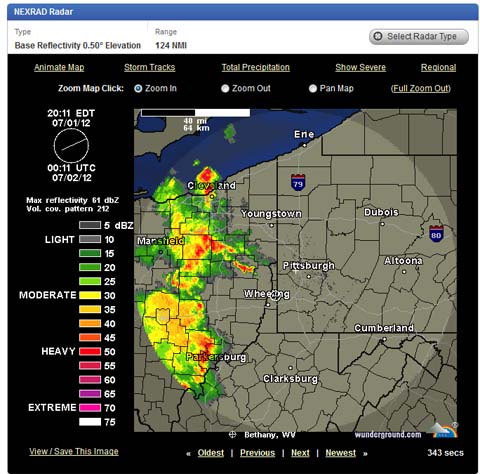 Lost three tomato plants the other day to high winds. Even staked, the wind just ripped them apart. Wonder how many I will lose tonight. Wonder how long my power will be out this time?
I seriously want to kick James Inhofe and other wingnut climate change denialists in the dick.