Here's some squee for you- first, Samkitten running through the sprinklers in his knickers: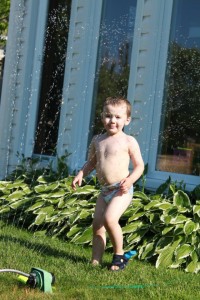 Running around in your underwear will only be cute for another year or so, buster, so make the most of it. I guess he is now qualified to be a Senator in Mass. Next, adorable snoring puppy:
The ears at the end slay me.