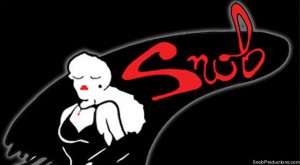 Real Americans love this stuff:
Mitt Romney's campaign asked a production company with an unfortunate name to cover up its logo while handling a Romney event in Grand Junction, Colo., according to the local press.

The company, Snob Productions, has handled lighting and sound for various political candidates, including President Obama in 2008. But Romney's campaign was apparently concerned the name would feed into Democratic attacks on the candidate's wealth in an embarrassing way, according to the Daily Sentinel.