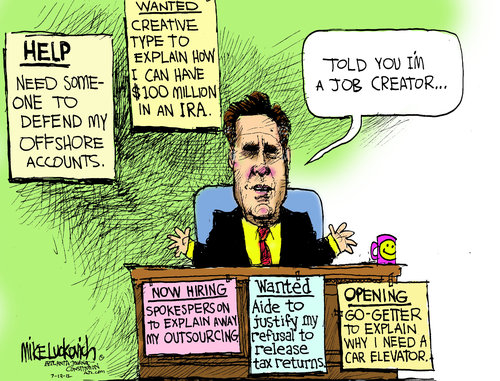 (Mike Luckovich vis GoComics.com)
__
__
I joked this morning about a Friday Document Dump, but I didn't expect the Rmoney handlers to use Willard as his own dump.
Not sure how significant it might be, but the 6:30pm newscasts on the three dinosaur networks seemed somewhat more interested in the "Why did Ralph Lauren outsource America's Olympic uniforms to China?" kerfuffle than in giving Mitt more face-time to embarrass himself.
Apart from androids going off-program, what's on the agenda for the start of the weekend?