I'd just like to say to all the nitwits and clowns out there (Booker, Rendell, etc.) that the Obama campaign, over the last two weeks, has dealt mortal blows to Romney's candidacy with the Bain issue and the tax returns. It's just breathtaking to watch, and my heart swells with pride as we watch Democrats actually press an advantage. Even more important, this isn't cheap politics or "politics as usual." This isn't a bunch of Republican douchebags swiftboating John Kerry or insinuating he shot himself or calling him too French or showing up at the Republican National Convention looking like this: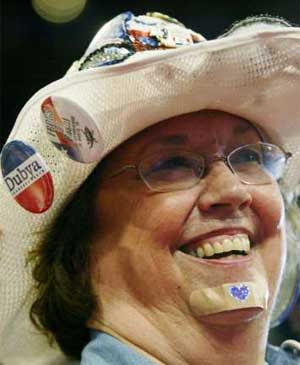 The Romney campaign ran on his Bain experience, and the Obama campaign said "Sure. Let's look at that experience."
And it's turning out to be toxic for Romney, and I love it.