The bathroom, Day 3: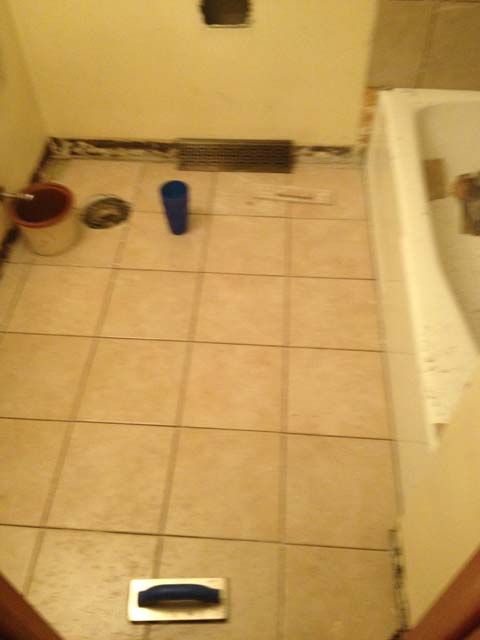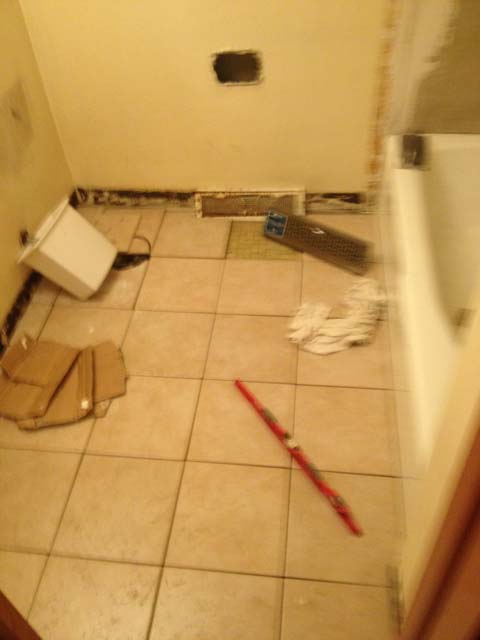 So the floor tile is down and tomorrow we grout it, the tub tile is halfway done. After this level, decorative tile goes in and then smaller tiles to the ceiling.
And by we, I mean I stay out of the way of the person doing this and run to Lowes to buy stuff every couple hours. My contribution to today's construction was to accidentally step on a floor tile while handing the contractor a pencil, thus causing him to have to redo the floor. Yay, me. Fucking moron.
Here's a bonus Lily pic: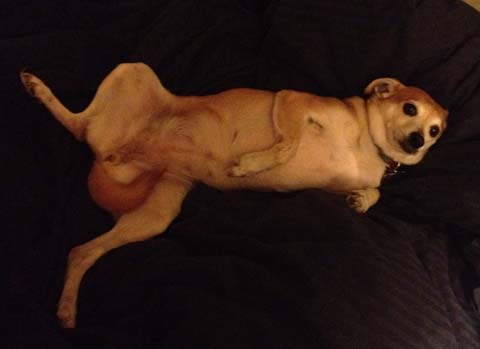 It wasn't until I got Lily that I began to understand the infatuation you breeders have with your children.