Douthat's thumbsucker on RMoney's in today's Times contains (at least) two notable errors.  Neither this incredibly indolent excuse for a column nor its writer deserve too much effort expended on dissecting same, so what follows is the Reader's Digest version of a diss.
Here's the lesser howler:
…as a journalist who's desperate for something unexpected to happen in this grim slog of a campaign, I'd be delighted if Romney made my analysis look foolish and showed that he has the capacity to genuinely surprise us.
Two things.  For one here Douthat, young Ross, shows how desperately he wants to be seen to be a Very Serious Person.  As the country considers a critical decision about how it wishes to be led, Douthat is bored.  he wants to be entertained.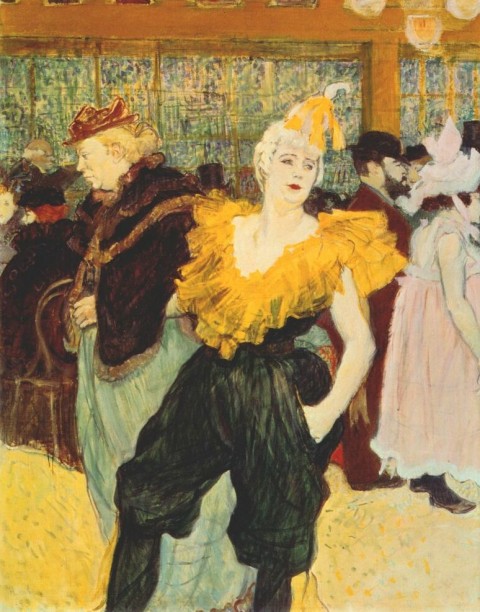 He's desperate [that I well believe–ed.] for something nice and shiny to distract him from the tedium of actually paying attention to what each candidate might do for (or in Romney's case, to) the country.  That is to say — to alleviate the grim necessity of, you know, doing his job.
And that brings me to the larger folly here.  Consider the phrase "as a journalist" and then think about the column as a whole.  There is literally nothing there, except for an obvious rehash of the same conventional wisdom about Romney's vice presidential choices.  It's hardly an original thought that the Palin past constrains Romney's future.  It's not exactly earth shattering to suggest that amongst the boring mainstream male figures available to him, Portman, Pawlenty and Jindal — in some order — top his meagre list.  And note above all:  there isn't a single quote, reference, or cite in the whole damn thing.
That is to say:  this is Douthat, speaking banalitiesex cathedra. There's not a scrap of what I recognize as actual journalism in the piece.  It's functionally written, I suppose, but for all the adequate sentence-by-sentence delivery, this is just an undergraduate's summary of a current bit of politics.  Journalists actually find out stuff; no discovery — worse, no curiousity dares appear here.
Journalist, forsooth!
May the shade of Hildy Johnson strike Douthat dumb!
As for the greater issue.  I may write on this at greater length (that would be Tom tl;dr Levenson to you, sir or madam), but as I soldiered on through Douthat's dreary prose, I was struck by the elephant in the room.  Douthat writes:
The fear of repeating a Palin-style choice, a gamble that worked out badly for both members of 2008's Republican ticket, has dramatically shortened the plausible list of Mitt Romney's running mates.
But Douthat's got this wrong.  The reason the Palin's spectre looms over Romney's veepery is not because  he fears a focus on whether his number two is ready for the presidency.  Rather, it's that he's already raised the question of whether its number one can stand up to the job.
That is to say:  the ticket can't risk a Palin because the GOP is already freighted with her issues in the person of W. Mitt Romney himself.
Think about it:  Like Palin, part of his appeal to GOPsters is that he looks the part (supposedly).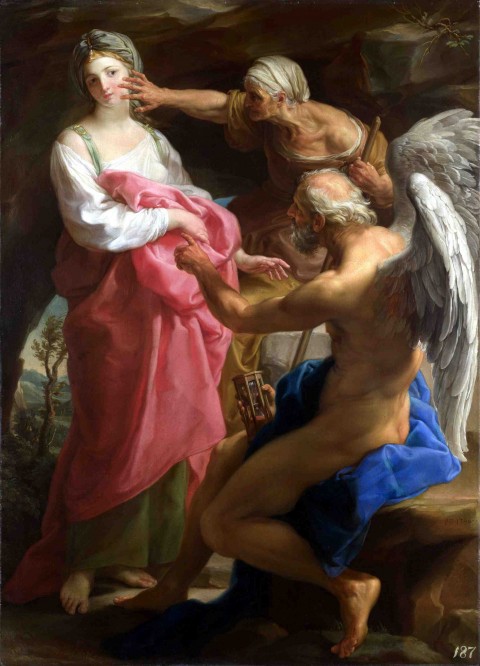 Physical appeal over qualifications?  Check and check.  Go deeper, as we've done plenty here, and it becomes harder and harder for me to distinguish between Mitt and Palin on their actual records.
For example:  he's almost as much a half term governor as La Palin herself — ask anyone in sight of the Bullfinch Dome how present our alleged governor was after the midterm elections in which his slate of Republican hacks got eated.
His Olympics record, examined with some care, suggests that his main virtue was being able to beg from the government (remember that "Bridge to Nowhere" that Palin supported until the Feds pulled the funding?), with, as Dennis G. wrote in this space a week ago, a similar tinge of corruption as that which attended Palin's government contracting experience.
As the last week shows, he's about as clueless about foreign policy as Palin was; he may speak more smoothly, but tell me, how does the "Palestinian culture" fiasco compare with the seeing Russia from Alaska folly?  Not that well, actually.
And so it goes.  Romney is a Himbo with a thin and uncertain record, one that impresses less each time it gets examined more closely.  Doesn't sound all that different to me than what we saw unravel from late August to October or so in 2008.
All of which is to say:  Douthat's gaze, focused on the number two slot on the ticket, misses (or avoids) the real Palin problem attending Mitt Romney right now.
Images: Henri de Toulouse-Lautrec, The Clownesse Cha-U-Kao at the Moulin Rouge, 1895.
Pompeo Girolamo Batoni, Time orders Old Age to destroy Beauty, 1746