Glendower to Hotspur:
I can call spirits from the vasty deep.
Hotspur to Glendower:
Why, so can I, or so can any man;
But will they come when you do call for them?*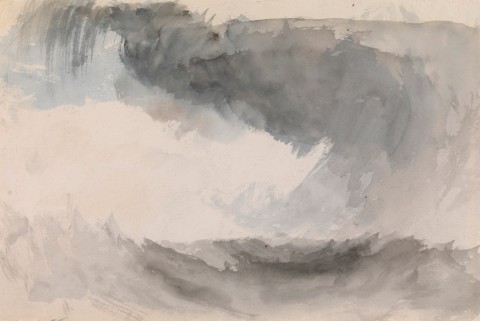 Mitt Romney to the American people:
Romney spoke before a crowd of more than 1,000 at the Jefferson County Fairgrounds. He said he had a "presidential accountability scorecard" to help grow the U.S. economy.

The [Denver]  Post said Romney pointed to energy independence, making sure the young have the skills to succeed, improving the U.S. trade system, cutting the national debt and championing small businesses.

If goals in those five areas are achieved, Romney said, it would create an estimated 12 million jobs, the Post reported.
I can create jobs, or so can any man or woman.  But will the come when Mitt does call for them?
I. Think. Not.
*Henry The Fourth, Part I Act 3, scene 1, 52–58
Image:  J.W.M. Turner, Storm at Sea, undated, before 1851.