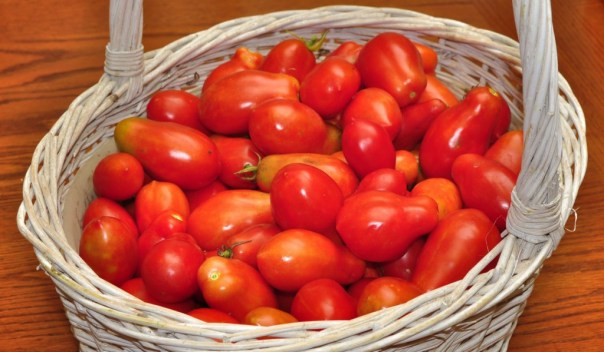 Photo by JeffreyW
__
From our Food Goddess, TaMara:
I am not a fan of canning. When I am overrun by tomatoes, I lean more towards freezing bags of pureed cooked tomatoes to use in sauces and soups later on. I also love to make a batch of salsa each week when the produce is fresh. Since I was faced with an abundance of tomatoes this week, I felt it was time for some salsa.

I have a Vita-Mix, which means if I'm not paying attention, salsa quickly goes from chunky salsa to picante sauce in the blink of an eye. Tonight my first batch went to full juice before I realized what I was doing. I'll pulse my next batch and pay closer attention. Not sure what I'm going to do with the juice – but it sure tastes good.

Tonight's recipes are all about tomatoes and what to do with the bounty from the garden or farm stand. I bet everyone has a favorite salsa recipe, I like mine fresh and simple. JeffreyW has a good salsa recipe and a nice Salsa Verde in case you're tired of tomatoes, recipe here. He also makes and cans batches of his Awesome Sauce™, recipe here.

I love tomato season – sliced on a plate, grilled with olive oil, tomato cucumber salad (recipe here), or just going out to the garden and eating the grape tomatoes right off the vine. Are tomatoes a summer favorite? What's your favorite way to prepare them? Anyone (besides JeffreyW) canning? And I know you have some salsa recipes to share…

Featured tonight, salsa recipes from me and from JeffreryW:

TaMara Fresh Salsa

4 tomatoes, quartered
6 green onions
2 tsp crushed garlic
½ to 1 bunch cilantro, remove stems
2 to 4 jalapenos*, remove stems
2 tbsp red wine vinegar
dash of limejuice if desired
blender or food processor

In blender or food processor, add all ingredients and coarsely chop until blended well**. If you can make a day ahead, it gets even better. Seal in an airtight container and refrigerate for up to a week.

**If you prefer a chunkier style salsa, you'd be better off chopping vegetables by hand.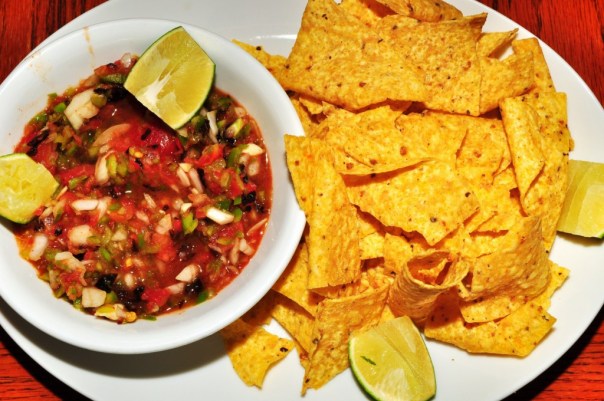 (Oh, you wanted his recipe…)

JeffreyW's Salsa:

Couple of the jalapenos, a smallish onion or two, those green peppers, and most of the tomatoes. Added a couple of dried ancho peppers all snipped small, a dash of chili powder, a few garlic cloves, a good squirt of lime juice, a bit of salt and fresh ground black pepper.

(I think this is why I write the recipes and he takes the photos – both of us working to our strengths)