You know, children, this kind of thing just isn't done:
In making his solo claims that the bank [Standard Charter] covered up $250 billion in transactions involving Iran, Mr. Lawsky has been likened to Eliot Spitzer, who drew high praise and harsh criticism as New York's top prosecutor for his aggressive tactics on Wall Street and tendency to muscle federal authorities aside.

…

Just like Mr. Spitzer, Mr. Lawsky has rankled federal authorities in Washington who say that the state banking regulator is encroaching on their territory and even overstating his case. Mr. Lawsky, a 42-year-old who was born on a naval base in San Diego, has started an international firestorm, with some politicians in London, Standard Chartered's home, denouncing his actions as those of a upstart regulator bent on damaging British banks.

Some officials investigating the bank view Mr. Lawsky's action as the product of political ambition, suspecting that he is already considering a run for governor himself one day. As an indication, they and others cite the tone of Mr. Lawsky's order against the bank where he called it a "rogue," claimed it had "zeal to make hundreds of millions of dollars at almost any cost" and was engaged in "dealings that indisputably helped sustain a global threat to peace and stability."
Of course such a tone of disdain and insult should never be applied to institutions that, after all, serve as the carapace for our betters:
Standard Chartered has said it "strongly rejects the position and portrayal of facts" by Mr. Lawsky's department.
That was last week.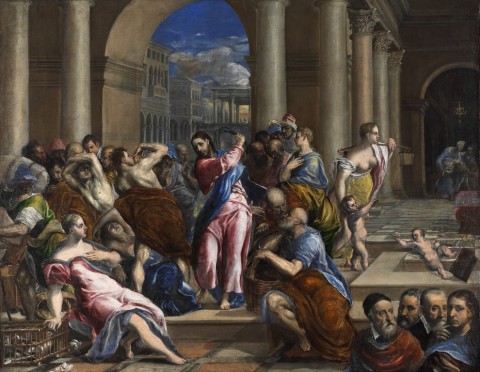 New York's top banking regulator reached a settlement on Tuesday with Standard Chartered over charges that the British bank laundered hundreds of billions of dollars in tainted money with Iran and deliberately lied to regulators.

The bank agreed to pay $340 million to the Department of Financial Services, which is led by Benjamin M. Lawsky. "The parties have agreed that the conduct at issue involved transactions of at least $250 billion," Mr. Lawsky said in a statement.
Oh, and just in case anyone wants to try on the  "this does not reflect the values/behavior of the institution as a whole" line, suck on this:
Beyond the dealings with Iran, the banking regulator said it had discovered evidence that Standard Chartered operated "similar schemes" to do business with other countries under United States sanctions, including Myanmar (formerly Burma), Libya and Sudan.

The "apparent fraudulent and deceptive conduct" by Standard Chartered happened from 2001 to 2010, the order said, and was particularly "egregious," because some of the transactions were being processed even as the bank was under formal oversight by New York banking regulators from 2004 to 2007.
You know…it's true.  Being loud and blunt and accurate in one's description of criminal and/or evil behavior may indeed be bad manners in certain circles.  Which is just about all you need to know about such folks.
Also too:  as Romney/Ryan will tell you, all we need to do to unleash a job creating tsunami led by MOTU is to crush the jackbooted regulators of the hostile state.  Then no bank will provide aid and comfort to the worst people on earth. Not ever.  They promise.
Image:  El Greco, Christ Driving The Money Changers From The Temple, c. 1570-1576.