I didn't watch the RNC.  Not a minute.
Wait!  To avoid a Kessler spanking, I should admit that when I turned the TV on Wednesday night looking for a west coast ball game, I found the cable set to one of the network stations.  So there was that glimpse of the convention floor — maybe a few seconds while fumbled for the mute button, and a few more while I tried to punch in the channel I wanted.  There's that…
But, after I got back from the dinner welcoming our new victims graduate students to campus last night, I had a great time following the comment threads here and elsewhere on the trainwreck of Romney's big night.  And as the hilarity over the Eastwood fiasco played out — a little sadly for me, because he's done some great work on both sides of the camera — and as the clock relentlessly ticked on and as Rubio made it at least 3 if not more in the list of prime time speakers beginning now in their primary campaigns for 2016 and then as Romney finally tumbled onto stage with only 20 minutes or so left in prime time, and bumbled through much of that precious time before apparently finding his rhythm a bit after at least a chunk of his audience had been switched to local news, or the last beer, or bed — and then to face that fact that when all was said and done on this evening that was supposed to build a bond between the last three true swing voters in the United States and the remarkably sophisticated simulacrum of a human being operating under the code name Willard Mitt Romney, the only thing anyone actually remembered was a kind of recognizable weird old guy channeling the signals picked up by the filling in tooth 31 to drive his argument with an empty chair…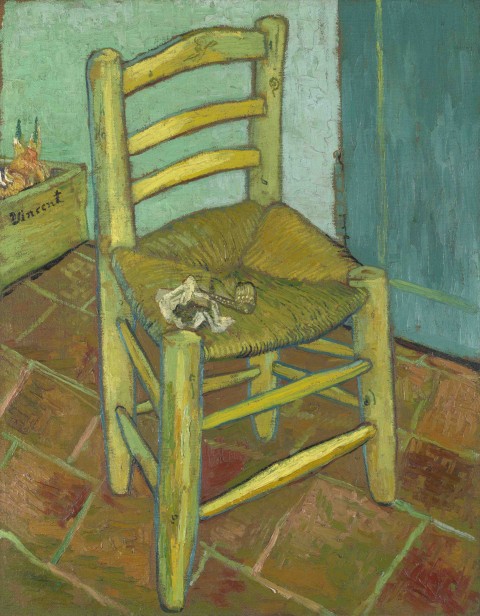 …as all that took place, I thought, W. Mitt Romney has just crashed the last remaining claim he has to the notion that he could do the presidency, even should he (FSM forbid!) manage to occupy it.
Consider:  when one runs for President there are only a few things over which the nominee has true total control.  Really there are only two:  the choice of a running mate, and the production of the wholly staged kabuki of the nominating convention.  The Ryan selection was botched, just from a technical point of view – a Friday evening news dump, the awkward pas de deux in which Romney and Ryan both tried to assert that the Ryan plan wasn't really the Romney one and so on.  Leave aside the merits or not of Ryan as a running mate, just the way that the choice oozed out into public discussion was weak.
And now this.  The convention was rough from the start — and while you surely can't blame the Romneybots for Hurricane Isaac, Chris Christie's giant raspberry, spraying Jersey bluster all over Ann Romney's red dress was not exactly what the Cyborg/Grannie Starver ticket had in mind.  Then you get to the mostly forgettable second day, made extraordinary by Paul Ryan's delivery of a speech that was, in the end, an indigestible bolus of falsehood .  As someone pointed out at a link I've now lost, you'd think a properly run convention would have given Ryan sufficient guidance to make the lies just a little less obvious — just enough to provide cover to the both-sides-do-it/boys-will-be-boys school of coverage.  But noooo…with the result that what was supposed to be a day of media praise for Ryan's extraordinary powers of intellect and his courageous embrace of hard truths…and of anticipation of the launch of the Romnoid's Human Emulation software update…became instead a chorus of disdain — one that even reached the Fox News website!
Amazingly, all that pales before the my-eyes-deceive-me spectacle of Clint Eastwood trading implied obscenties with an empty chair…dragged out so long that the nominee himself was forced into that one true sin of convention production values:  crossing over out of prime time into the local news slot.
Holy Rotini, FSM! that's just elementary.  Incredibly bad planning.  Grotesque management.  A failure not of ideas or character or of policy analysis or even emotional persuasion…but of the pure, basic demand that someone who wants to run something should, you know, actually do so.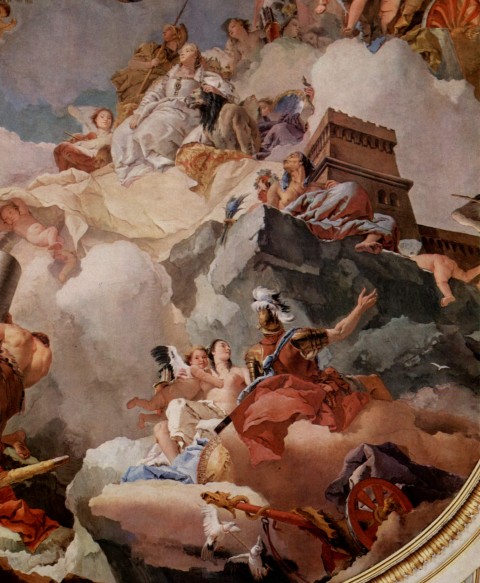 And that for me is the lasting message of this convention.  Mitt Romney presents himself as the controlling intelligence whose experience as a top manager prepares him to run a more effective government than that of slacker/community organizer/government hack/oh, by the way – President Obama.
Remember, Romney isn't running on his record in Massachusetts because it (a) largely sucked and (b) because the point at which it didn't — with the passage of Romneycare — is the one that he just doesn't seem to recall.  He isn't running on Bain directly, because that record has messy details in it that accompany exercises in vampire capitalism.  He can't do much with the Olympics because, you know, he didn't build that.  So all that's left is this general claim that he's got the leader stuff down, that he can run things, that he's a deciderer, and what he decides goes, and goes right.
And now this convention.
Seriously:  you can't put on a three hour television show, you can't run the country.  It's as simple as that.
Images: Vincent van Gogh, Van Gogh's Chair, 1888.
Giovanni Battista Tiepolo, Apotheosis of the Spanish Royal Family, 1762-1766