Via SFGate, which does have better things to do (not really), we learn that outrageously rich middle-aged folks from families (in)bred to the stud book are nonetheless capable of admirable displays of experiential learning:
Britain's Prince Andrew has rappelled 785 feet (239 meters) down the side of Europe's tallest building to raise money for charity.

The 52-year-old's stunt began on London skyscraper The Shard's 87th floor and finished on the 20th, and took him 30 minutes.

Following the descent Monday morning, the prince said: "I will never do it again."
Proof positive that any and all of us can acquire wisdom, Grasshopper.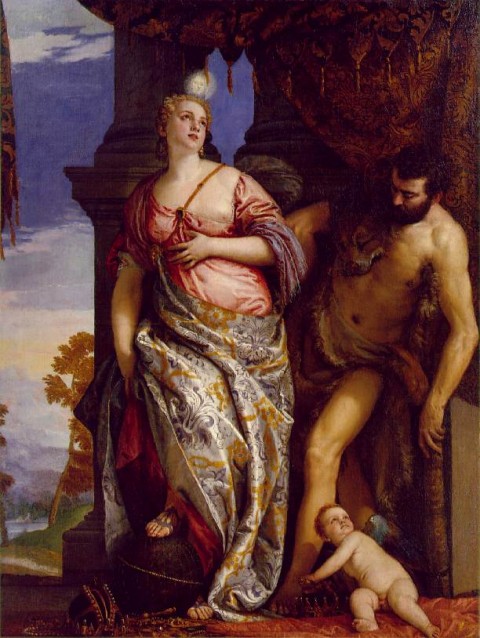 So — what unforgivably stupid act will you manage to avoid this evening?
Image:  Paolo Veronese, Allegory of Wisdom and Strength, c. 1580