The booze and the tomatoes (all I've eaten today is turkey, cheese, and tomato sandwiches) turned out to be more useful than pants (which Cole left hanging in his basement). There are pants purveyors open tomorrow, apparently, but the liquor stores were closed today and are closed tomorrow! A nice gentleman in the room next door told us where we could buy some pants after I gave him a ginormous cup of rum. (Rum is conducive to chit chat. Imagine if I'd given him a ginormous cup of pants? That barely makes sense.)
So we caroused at the Motel 6 for a spell.
Oh, and I met Vent Casey III aka @vcthree on Twitter. He wrote this blog post last year for The Grio. He's a lovely fellow: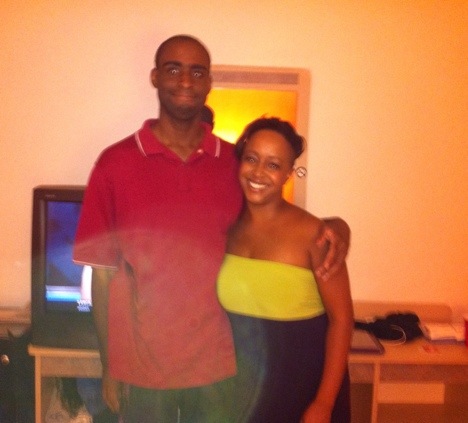 And here's a picture of He Who Shall Not Be Photographed. I keep trying to sneak attack him, but he's quick to Heil Hitler to avoid a photo: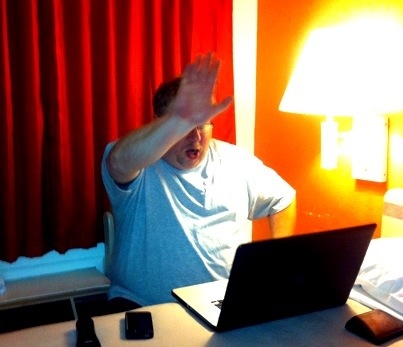 Funny that.
I'll keep trying. If I don't get murdered in my sleep at this hotel first.
Cheers!
[cross-posted at
ABLC
]