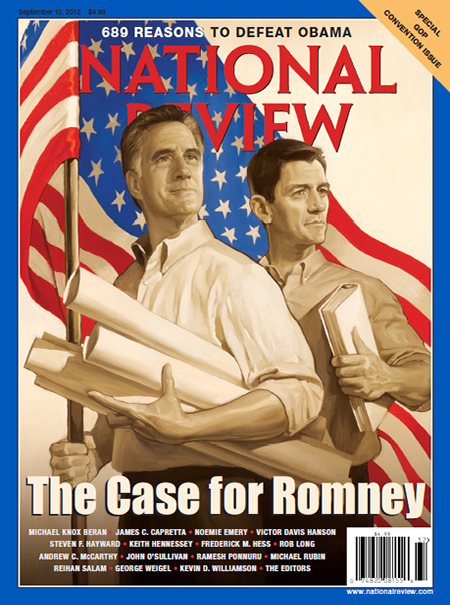 __
Via commentor Sm*t Cl*de, via Sadly, No!, Tumblr "Shittiest Editorial Cartoon of the Moment" captures one for the ages. Straight from the Stalinist archives…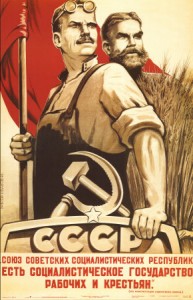 the editors of the National Review offer RNC conventioneers a special frameable update of the latest Republican heartthrobs, just in time for Labor Day. In their role as horny-handed sons of the Real American Soil(tm), Romney has plans, lots of plans, and Ryan has a book — possibly the Bible, possibly Ayn Rand, possibly Tom Friedman, let the audience decide!
Can you imagine the cries of butthurt outrage from the NR's proud Cornerites — Katherine 'K-Lo' Lopez, Jonah "Doughy Pantload" Goldberg — if some filthy hippie cartoonist from the left-of-center (reality-based) community presented this historical tragedy as an actual joke?